Trust our team to take care of your broken windshield, hassle free.
Your car's windshield is there to protect you. It allows you to see everything you need while blocking wind, bugs, rocks, and other debris. It also acts as a barrier during collisions. Windshields are designed to break in a certain way that best protects the driver and all of the passengers in the car. The majority of the time, a broken windshield will crack only on the dermal surface layer. The design causes any force to make the crack spread to other areas of the windshield instead of going deeper into the glass and bursting in on you. While a broken windshield is never convenient, it also doesn't need to be a big hassle when you come to us at McConnell Auto Glass.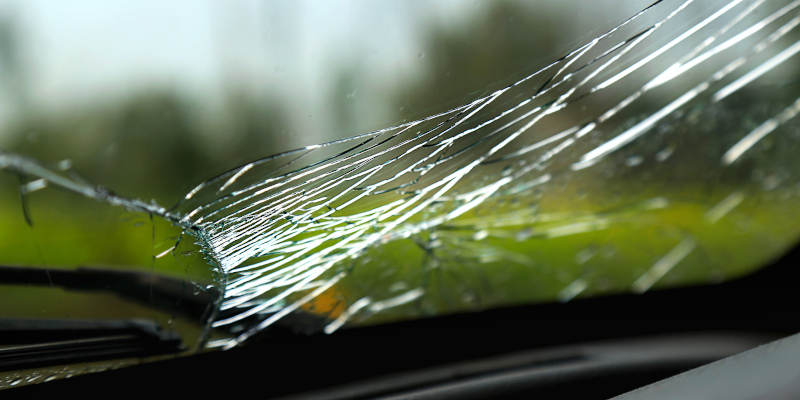 No matter the extent of damage for your broken windshield, our team at McConnell Auto Glass is prepared to help. If you have a small chip and call us promptly, we will be able to perform a simple rock chip repair to prevent the chip from spreading and becoming a crack. If you have a large crack or other more significant problems, we can help you with windshield replacement. Our team is made up of highly trained and certified technicians, who know not only how to perform the repair or replacement with finesse, but also how to show our customers complete respect. We value your time, so we work hard to get the job done quickly without sacrificing quality. We also offer a lifetime warrantee on any work we perform because we know it will be done right and we want your complete satisfaction.
If you have a broken windshield in Apex, North Carolina, let us take care of the repair or replacement you need. Come and see us today or give us a call to learn about our mobile services.
---
At McConnell Auto Glass, we offer broken windshield repair and replacement in Raleigh, Garner, Clayton, Fuquay-Varina, Wake Forest, Knightdale, Benson, Dunn, Coats, Lillington, Angier, Cary, Holly Springs, Apex, Morrisville, Four Oaks, Smithfield, Durham, Willow Springs, Rolesville, and Zebulon, North Carolina.