Get to where you're going safely by getting your broken windshield repaired.
Stray baseballs and falling tree branches aren't always kind to your car's windshield. When balls, branches, or other potential sources of damage chip or crack your car's windshield, it can be very frustrating to deal with. You may even be tempted to ignore a broken windshield for as long as you can. After all, if it's just a tiny chip, do you really need to get it repaired or looked at? The answer is yes.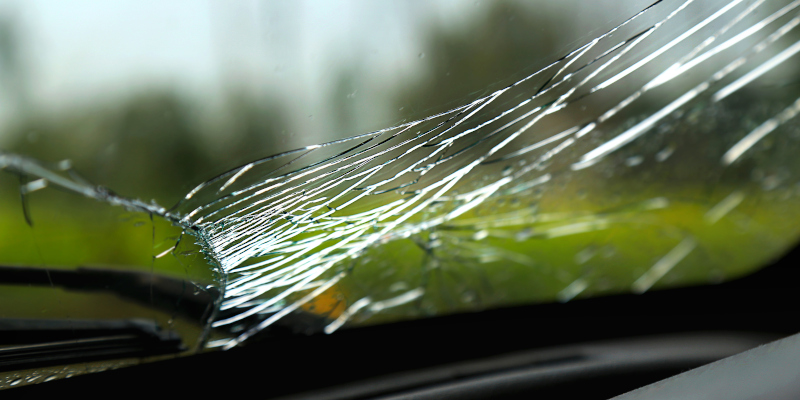 Small chips and cracks can quickly become larger issues that you have to deal with if they aren't looked at and repaired by a qualified professional. While it's easy to push off repairing a broken windshield, getting your windshield fixed sooner rather than later can help minimize safety risks to you and your passengers.
While the glass in your windshield is very unlikely to shatter or break because of a chip or crack, there is still a safety hazard that comes with a broken windshield, primarily because of how it affects your vision. Driving a vehicle, especially on the highway or other busy road, comes with a need to be as safe as possible, and hindered vision can be a major safety risk. That's why repairing your broken windshield is so important.
If your car has a broken windshield, keep you and your passengers as safe as possible by getting it looked at and repaired as soon as you can. For the best windshield repair service in the Chapel Hill, North Carolina area, reach out to our team here at McConnell Auto Glass. We are a preferred vendor for insurance companies.
---
At McConnell Auto Glass, we offer broken windshield repair and replacement in Raleigh, Garner, Clayton, Fuquay-Varina, Wake Forest, Knightdale, Benson, Dunn, Coats, Lillington, Angier, Cary, Holly Springs, Apex, Morrisville, Four Oaks, Smithfield, Durham, Willow Springs, Zebulon, Chapel Hill, Wendell, Sanford, Youngsville, and Rolesville, North Carolina.