When it comes to your windshield repair, skip the DIY projects.
A windshield crack can be a big annoyance to deal with. It can also be a safety hazard that can hinder your ability to get you and your passengers to your destination safely. This is not due to a possibility of your windshield crack causing your windshield to shatter, collapse, or burst, but rather because of how it affects your ability to see. When it comes to driving, being aware of your surroundings is very important, so having a clear, intact windshield is a necessity. If your car has a crack in the windshield and you're in need of a proper windshield crack repair job, leave the work to our professionals.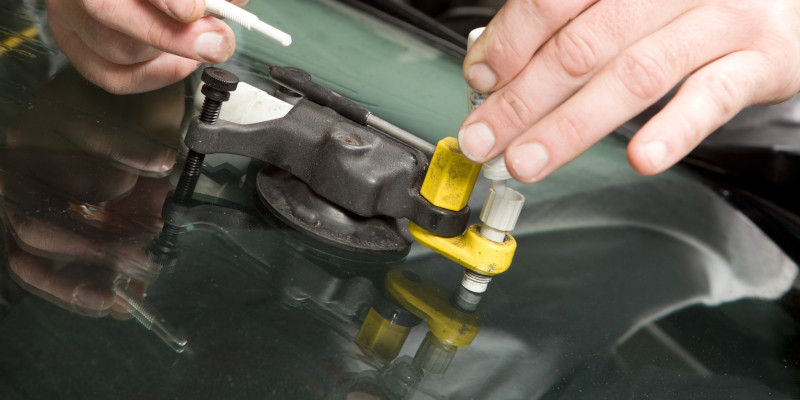 There is no shortage of instructional videos or step-by-step instructions on how to perform a windshield crack repair job on your car without the help of a professional. It would also be quite simple to find a tool kit or other specialized tools to fix your car windshield, but these should be avoided. Professional auto glass repair personnel are much more qualified to perform windshield crack repair jobs on your car, and even though there are tool kits available, professionals will have a wider array of tools to use that may be necessary for your specific situation.
A windshield crack should be properly taken care of as soon as possible. If you live in the Chapel Hill, North Carolina area and have a crack in your windshield, don't wait to get it fixed. Reach out to us here at McConnell Auto Glass today for a quality windshield crack repair job that will help you feel safe when driving again. We are a preferred vendor for insurance companies.
---
At McConnell Auto Glass, we offer windshield crack repair in Raleigh, Garner, Clayton, Fuquay-Varina, Wake Forest, Knightdale, Benson, Dunn, Coats, Lillington, Angier, Cary, Holly Springs, Apex, Morrisville, Four Oaks, Smithfield, Durham, Willow Springs, Zebulon, Chapel Hill, Wendell, Sanford, Youngsville, and Rolesville, North Carolina.