We recommend taking care of windshield chip repair as soon as you notice the chip.
Driving around the Fuquay-Varina, North Carolina area with a chip in your windshield is not dangerous, provided it doesn't distract you to the point you miss a car braking in front of you or someone wandering into your path. However, that doesn't mean you shouldn't call for windshield chip repair when you notice you've gotten dinged by an errant pebble kicked up in traffic or flung by a lawnmower. At McConnell Auto Glass, we can take care of your windshield chip repair right at your home or place of employment.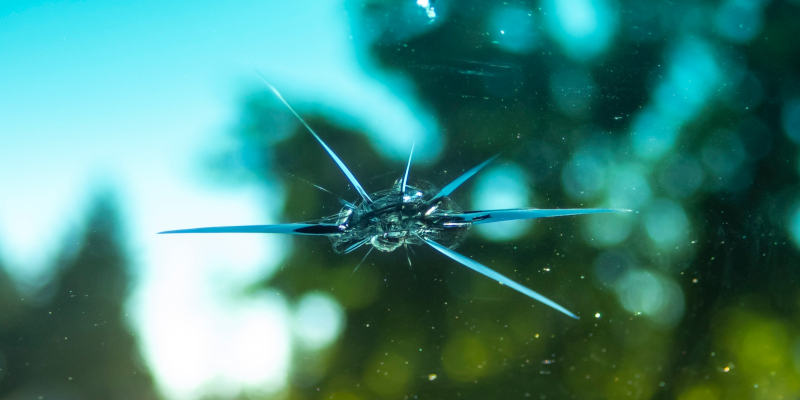 So, if it isn't dangerous or distractive, why should you do it right away? One of the main reasons is that a repair is best done before the chip can collect dirt, debris, or water. Another is that a chip can sometimes develop cracks that spread too far to be able to repair them, leaving you no other option than windshield replacement. It is also a good idea to resolve glass blemishes so that they don't affect the resale value of your vehicle. In addition, if you have a leased vehicle, you could be charged a hefty fee by the dealership when you turn it in, as they'll usually charge the full replacement fee, plus extra for their pockets.
We also recommend checking with your insurance company, as some policies do cover chip and crack repairs. If you do plan to file a claim, we can handle that for you to save you the trouble of the paperwork. If you would like to know more about windshield chip repair or any of our auto glass repair and replacement services, don't hesitate to give us a call.
---
At McConnell Auto Glass, we offer windshield chip repair in Raleigh, Garner, Clayton, Fuquay-Varina, Wake Forest, Knightdale, Benson, Dunn, Coats, Lillington, Angier, Cary, Holly Springs, Apex, Morrisville, Four Oaks, Smithfield, Durham, Willow Springs, Zebulon, Chapel Hill, Wendell, Sanford, Youngsville, Goldsboro, and Rolesville, North Carolina.