Our experts can remove and replace your broken windshield for safe driving.
A broken windshield isn't just unsightly; it also isn't safe to drive with! Because broken windshields obstruct your vision and sometimes leave gaps where the windshield meets the frame, getting your broken windshield replaced is important. Here at McConnell Auto Glass, we want to help you take care of your broken windshield in the Garner, North Carolina area.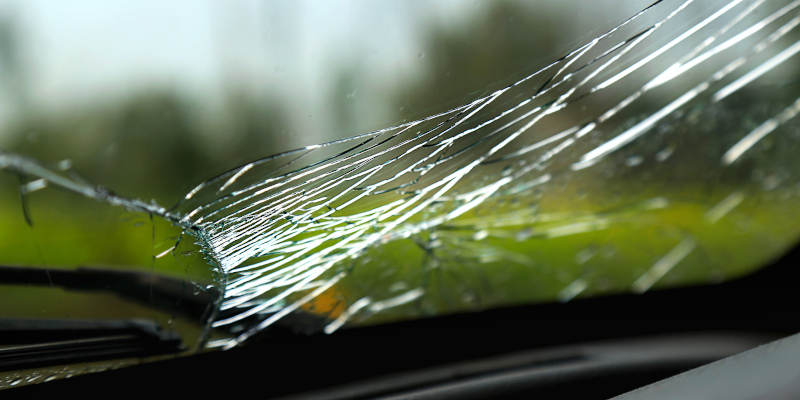 When you contact our team, we are happy to help you resolve your broken windshield. We have quite a bit of experience taking care of things like cracks, chips, and much more, and we are confident that we can take care of even the worst-looking windshields. Because we have quite a bit of experience working with insurance companies regarding broken windshields and windshield replacement, we can help you facilitate the process of filing an insurance claim should you want to go that route with your repairs.
Our experts are highly knowledgeable and trained, so you can count on us to service, repair or replace your broken windshield. We have the experience that you are looking for to give you a knowledgeable opinion on your windshield and will not try to convince you to replace your windshield when a repair is a reasonable option.
With both mobile services that come to you and physical locations for you to bring your vehicle to us, we make it easier than ever to take care of a broken windshield. We even offer same-day services for those busy individuals who need their broken windshield repaired as soon as possible. For more information about our services, please give us a call today.
---
At McConnell Auto Glass, we offer broken windshield repair and replacement in Raleigh, Garner, Clayton, Fuquay-Varina, Wake Forest, Knightdale, Benson, Dunn, Coats, Lillington, Angier, Cary, Holly Springs, Apex, Morrisville, Four Oaks, Smithfield, Durham, Willow Springs, Zebulon, Chapel Hill, Wendell, Sanford, Youngsville, Goldsboro, and Rolesville, North Carolina.