Stay safe while driving with our windshield crack repair services.
Our windshields are a valuable safety feature when we drive. Not only do they offer a clear field of vision, but the way that they are manufactured also adds a layer of safety and protection. Here at McConnell Auto Glass, we know that not every chip or crack needs to necessitate the replacement of an entire windshield, but instead can be repaired in many cases. As long as the crack is within legal lengths and not obstructing your vision, it likely can be repaired by our windshield crack repair experts.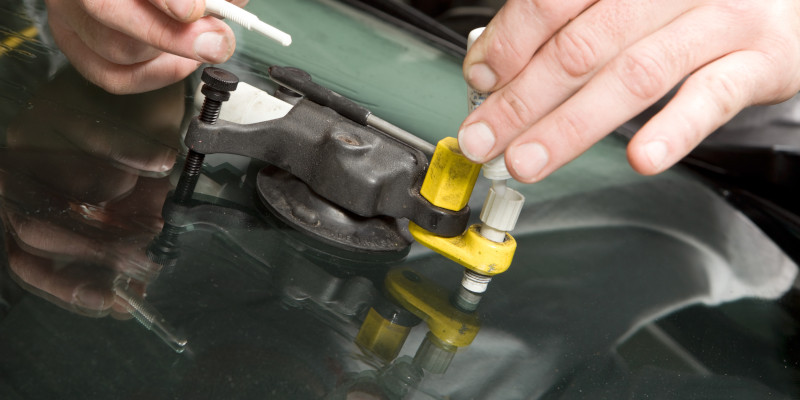 There are many things that will cause cracks in your windshield. Sometimes it might be something that impacts your windshield while driving. Other times you can blame a crack on a small chip or nick that turns into a crack after there are fluctuating temperatures that cause the glass to expand and shrink, often cracking in the process. Whatever your situation, we can help.
With our windshield crack repair services, you can get them done at a time and place that is convenient to you. We want to get your windshield crack repair completed before it spreads to an unsafe length or area, so we offer mobile replacement services to assist you at a time and place that is convenient to you. If you would prefer to come to our location, we are happy to assist you there as well. No matter which option you choose, we urge you to have your repairs completed as soon as possible.
For more information on how we can take care of your windshield crack repairs in the Garner, North Carolina area, please give us a call today.
---
At McConnell Auto Glass, we offer windshield crack repair in Raleigh, Garner, Clayton, Fuquay-Varina, Wake Forest, Knightdale, Benson, Dunn, Coats, Lillington, Angier, Cary, Holly Springs, Apex, Morrisville, Four Oaks, Smithfield, Durham, Willow Springs, Zebulon, Chapel Hill, Wendell, Sanford, Youngsville, and Rolesville, North Carolina.