If you have a broken windshield, we can come evaluate it at your home or workplace and let you know if it can be repaired or needs replacement.
There are many reasons you don't want to have a broken windshield. First of all, it can interfere with your ability to see while driving, which is a serious concern. Chips and cracks tend to get worse over time, as well, becoming harder to repair and increasing the likelihood that you will have to replace the windshield instead. Another reason to repair your broken windshield sooner rather than later is because your windshield actually supports and stabilizes the frame of your car, meaning that having a broken windshield weakens your protection in case of a major accident like a rollover. The good news is that it is very unlikely that your broken windshield would cave in on you while driving because of the special glass structure used to fabricate windshields.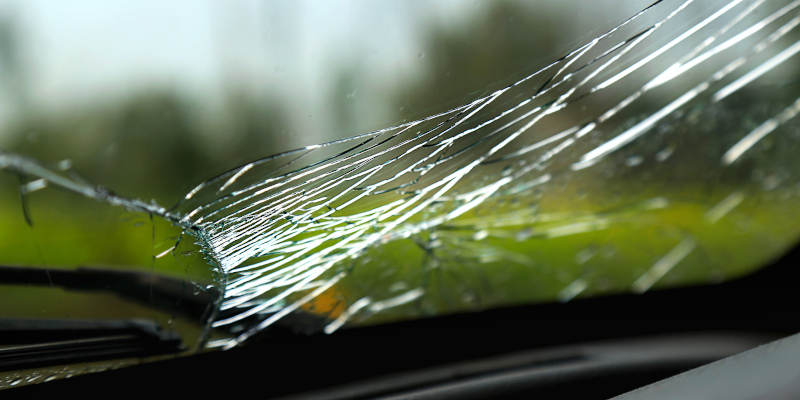 If you have a broken windshield in Wake Forest, North Carolina, all you need to do to receive expert repair and replacement services is to call us here at McConnell Auto Glass. We have extensive experience in repairing broken windshields. We are fully licensed and insured and are certified by the Auto Glass Academy. We are so sure you will be satisfied with our work on your vehicle that we offer a lifetime warranty on all our services and materials, with no gimmicks, no hidden rules and no hassle.
As a locally owned and operated family business, we want to serve our community as best we can. That's why we offer complimentary mobile services in four counties: Wake County, Durham County, Johnston County and Harnett County. Call today to schedule your service.
---
At McConnell Auto Glass, we offer broken windshield repair and replacement in Raleigh, Garner, Clayton, Fuquay-Varina, Wake Forest, Knightdale, Benson, Dunn, Coats, Lillington, Angier, Cary, Holly Springs, Apex, Morrisville, Four Oaks, Smithfield, Durham, Willow Springs, Zebulon, Chapel Hill, Wendell, Sanford, Youngsville, and Rolesville, North Carolina.