We have mastered all areas of glass repair and replacement, including windshield repair you can rely on.
It would be difficult to imagine going down the highways in the Raleigh, North Carolina area without a windshield. Your hair would be a mess, you'd be covered in bugs, and you'd get pretty wet when it rained. Driving without a clear windshield has its own concerns and could be even more of a problem if the structural integrity of the windshield has been compromised. Here at McConnell Auto Glass, we understand the urgency of windshield repair and that you may not want to drive your vehicle until it is taken care of. That is why we offer mobile windshield repair and replacement services throughout the Raleigh area.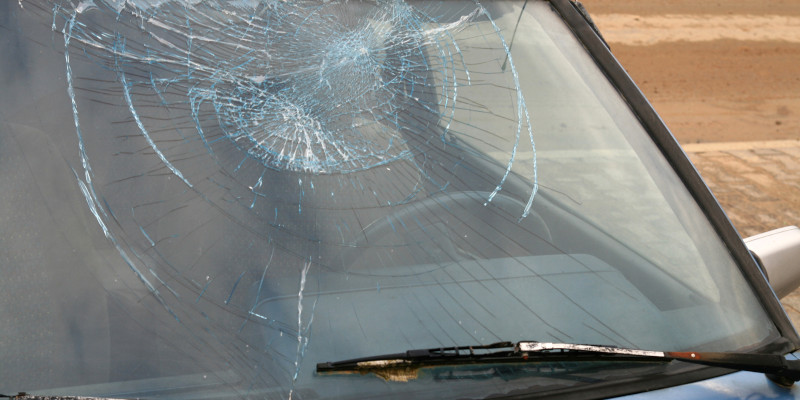 We have mastered all areas of glass replacement and repair, including windshield repair and other glass windows, for domestic and foreign makes and models. We also perform windshield repair for most Class A and fleet vehicles. Most repairs are completed in 20 minutes or less, so you can get on with your day in no time. In addition, we are established and accredited with all major and most private insurance companies, so if you are filing an insurance claim, we have you covered to save you the hassle of doing all the paperwork yourself.
We confidently stand by our craftsmanship and ensure that quality and care are upheld to the highest degree. If you're not satisfied, neither are we. That's why we provide a lifetime warranty with all of our services and materials. Dependability you can count on. Chip repairs are directly concentrated primarily to stop the existing damage from continued growth and are best treated directly after point of impact. In the unlikely event that a repaired chip is not sustained, we will credit you the cost of your repair towards the replacement.
If you have any questions about our windshield repair services or any of our auto glass services, don't hesitate to contact us. You can give us a call for a same-day or next-day appointment.
FAQs About Windshield Repair
It is a common misconception that any damage to a windshield means it must be replaced. At McConnell Auto Glass, we have the experience with windshield repair and replacement to know when a repair is possible that can save you money. We understand having questions when it comes to windshield repair, and we are more than happy to answer any that you have. Here are a few common ones to get you started:
Why should windshield repair be done as soon as possible?
If a chip or crack fills with dirt and debris, it can be difficult, if not impossible, to get the windshield repair material to adhere. Keep in mind that a crack can grow longer if you wait, even if you do not drive it.
Do I have to worry about the integrity and safety of the windshield if there is a chip or crack?
Windshield glass is designed to withstand more than you might think. A small chip or crack isn't going to put you in serious jeopardy of flying shards of glass or the windshield falling out. If it affects your ability to see clearly, however, then you should avoid driving the car until the windshield repair or replacement can be completed. Keep in mind that any broken glass has the potential to affect safety and integrity, so if you are at all concerned, consider our mobile services before driving your vehicle.
How effective is windshield repair?
We have the experience to properly assess the damage to your windshield and ascertain whether windshield repair would be effective. If it won't be, we will let you know that. In addition, if we recommend the repair and it doesn't work, we'll apply what you paid toward windshield replacement so you have nothing to lose by giving it a try.
---
At McConnell Auto Glass, we offer windshield repair in Raleigh, Garner, Clayton, Fuquay-Varina, Wake Forest, Knightdale, Benson, Dunn, Coats, Lillington, Angier, Cary, Holly Springs, Apex, Morrisville, Four Oaks, Smithfield, Durham, Willow Springs, Zebulon, Chapel Hill, Wendell, Sanford, Youngsville, Goldsboro, and Rolesville, North Carolina.
Similar Services We Offer: