We offer effective chipped windshield repair and can come right to your door to do it.
There is much confusion about what to do when you have a chipped windshield. Some people will tell you that you shouldn't drive your vehicle because the structural integrity of the windshield is compromised. Others will tell you that the chip will spread if you do, but won't if you let it sit. Here at McConnell Auto Glass, we don't use fear tactics or misinformation to press you to take care of chipped windshield repair quickly, but we will handle it in a timely manner once you do call us.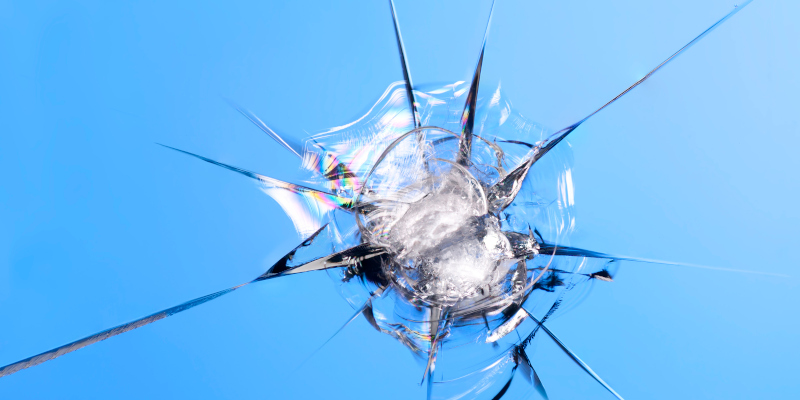 The truth is that windshields are specially designed not to bust, shatter, or break. It takes far more than a chip in it to put you and your family at risk. As for the chip spreading, that can happen if the temperature is right without the car being moved a single inch. We do recommend taking care of your chipped windshield repair before it has had a chance to fill with dirt, debris, and water, as there is a better chance it can be successfully repaired.
We also recommend taking care of chipped windshield repair soon if the location and size of the chip is obstructing or altering your view. If you do feel it is unsafe to operate your car because of the chip or you don't have the time to drive it to a shop to get it repaired, don't forget about our mobile auto glass repair services. We'll come to your Raleigh, North Carolina home, business, or other location and take care of your chipped windshield repair on-site. We are also able to travel outside of the area with a large 2,500-square-mile service area that includes Wake, Durham, Johnston, and Harnett Counties. Call today to learn more.
---
At McConnell Auto Glass, we offer chipped windshield repair in Raleigh, Garner, Clayton, Fuquay-Varina, Wake Forest, Knightdale, Benson, Dunn, Coats, Lillington, Angier, Cary, Holly Springs, Apex, Morrisville, Four Oaks, Smithfield, Durham, Willow Springs, Zebulon, Chapel Hill, Wendell, Sanford, Youngsville, and Rolesville, North Carolina.