Your windshield replacement quote will include all facets of the replacement.
It is normal to wonder what you'll face in terms of cost when you need a new windshield. At McConnell Auto Glass, we are happy to provide you with a windshield replacement quote so you know what to expect. Many things can affect your quote, including the make and model of your vehicle and what features your windshield has. We are qualified to deal with even complex windshield replacement that requires calibration of sensors and other features. Your windshield replacement quote will include all facets of the replacement, so there are no surprises once we are done.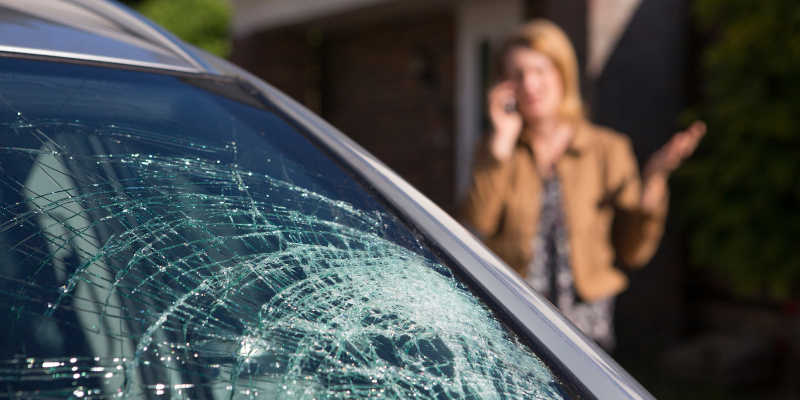 More good news is that we are a preferred vendor for insurance companies, so your windshield replacement quote could be more favorable than you expect. In fact, depending on the situation, you could qualify for a no-cost repair or replacement. If that turns out not to be the case, we are still certain that you'll find our prices reasonable and fair.
We will also let you know if your windshield actually needs to be replaced. If we can just repair it, we will. However, windshield replacements are legally required in North Carolina if the crack is obstructing vision, is less than 3 inches from another crack, or is larger than 3/4 of an inch in size. In addition, long, extensive or intersecting cracks render a vehicle legally unsafe and can prevent your vehicle from passing inspection.
Sometimes people in Apex, North Carolina find out that they need a windshield replacement quote while sitting at a garage after a failed inspection. If that happens to you, ask us for a same-day or next-day appointment so you can get your vehicle's registration renewed in a timely manner. Contact us today with any questions you might have.
---
At McConnell Auto Glass, we offer windshield replacement quotes for customers from Raleigh, Garner, Clayton, Fuquay-Varina, Wake Forest, Knightdale, Benson, Dunn, Coats, Lillington, Angier, Cary, Holly Springs, Apex, Morrisville, Four Oaks, Smithfield, Durham, Willow Springs, Zebulon, Chapel Hill, Wendell, Sanford, Youngsville, and Rolesville, North Carolina.