When performing an auto glass replacement service, we want to make sure your vehicle is safe.
The glass that surrounds your vehicle provides a protective barrier against anything that may be flying around on the roads, including debris and bothersome pests. However, damage to that glass can impact your visibility, especially if you have a large crack that runs across your field of vision. Significant damage can also increase the risk of moisture entering your vehicle's cabin. At McConnell Auto Glass, our technicians provide auto glass replacement when your windows or windshield are damaged beyond repair.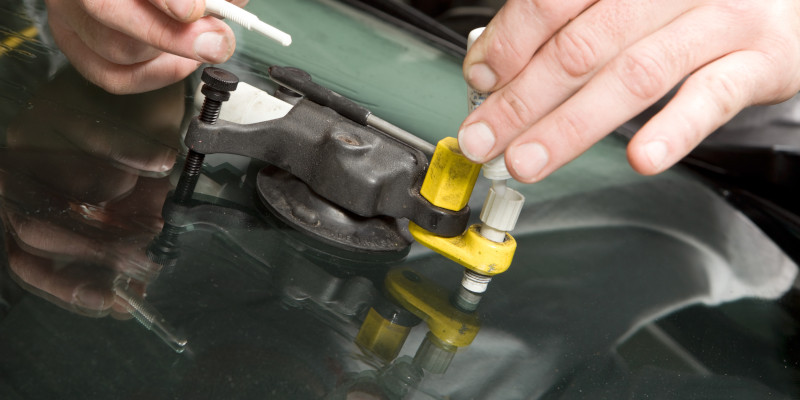 In some cases, auto glass can be repaired, such as if your windshield has a small crack or chip. However, when the damage is severe enough or has occurred to the back or side windows, we'll have to replace the glass. You can always count on our technicians, who are fully insured and licensed, as well as certified through the Auto Glass Academy. The course our technicians take is accredited through the Auto Glass Safety Council, so you can feel confident when we're working on your prized vehicle.
These folks were fantastic.
"These folks were fantastic. Family-run business. I recently purchased a 1977 Ford F-250 and needed a new windshield, and they were great with scheduling and finding me a Ford windshield to replace the old one. I spend time on the phone before dropping my truck off to ensure I understood what steps they would go through in taking the old one out and putting the new one in. Enjoyed the entire process and was in and out in an afternoon. Thank you again and I will definitely recommend you to my friends and co-workers!"
★★★★★ Tom M.
Please contact us to schedule an appointment or get answer to any questions you have about your auto glass repair.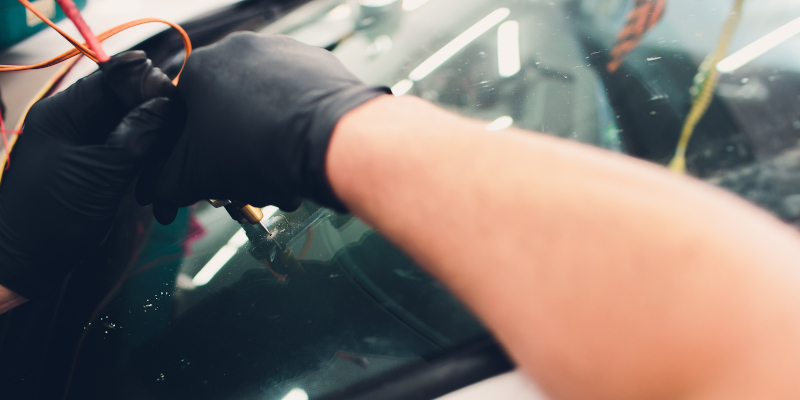 Auto Glass Repair
We can take care of all your auto glass repair needs!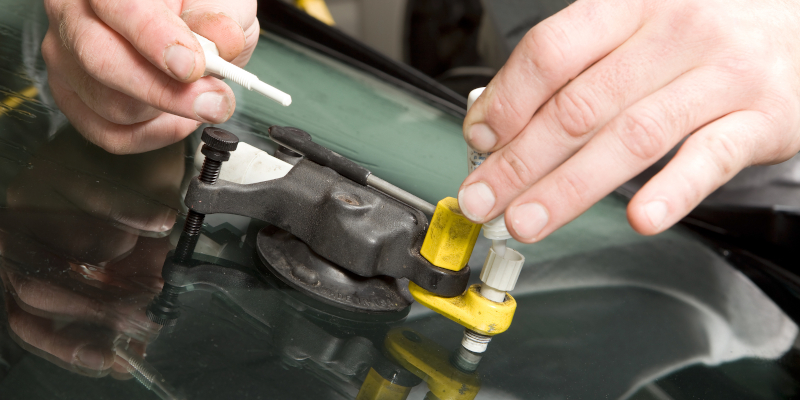 Auto Glass Replacement
We use quality replacement materials to restore your vehicle's glass.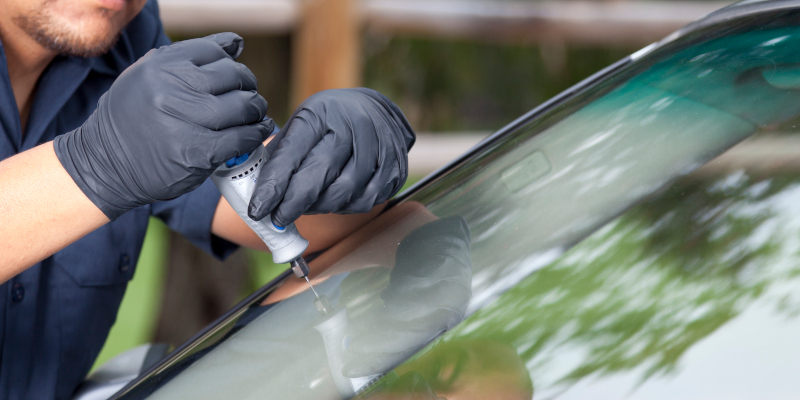 Mobile Auto Glass Services
We come to you to repair or replace your auto glass for your convenience and to save you time.
Please contact us to schedule an appointment or get answer to any questions you have about your auto glass repair.
When performing an auto glass replacement service, we want to make sure your vehicle is safe. We stand behind the work we do with an extensive lifetime warranty against molding defects, stress cracks, air sounds, and leaks. You can also ask any questions about the process, and we'll give you all the details needed to make a more informed decision. Our technicians can take care of your auto glass replacement through mobile service, available to those throughout the Holly Springs, North Carolina area. Contact us when you need professional auto glass replacement.
---
At McConnell Auto Glass, we offer auto glass replacement in Raleigh, Garner, Clayton, Fuquay-Varina, Wake Forest, Knightdale, Benson, Dunn, Coats, Lillington, Angier, Cary, Holly Springs, Apex, Morrisville, Four Oaks, Smithfield, Durham, Willow Springs, Zebulon, Chapel Hill, Wendell, Sanford, Youngsville, and Rolesville, North Carolina.
Why Choose McConnell Auto Glass?
All of our technicians are insured, licensed, and certified through Auto Glass Academy, an Auto Glass Safety Council accredited training course. We are a small business you can trust with your family's safety. If you need auto glass replacement, don't hesitate to call us! We are here to happily discuss suitable options.
See what some of our satisfied clients are saying about our auto glass replacement and other glass services.
Easy process from start to finish. Honest feedback provided on what options were available with no pressure to pick the more expensive of options. Would go back but hope I won't need to for my windshield.

Steve Moura
17:40 02 Dec 23
Dana was great definitely recommend there service!

Eric Jones
14:43 27 Nov 23
If you need your vehicle and even semi truck windows repair or replaced; Joe and his team will meet all expectations. The price is right and the workmanship can not be "beat"! Give them an opportunity and you will be pleased.GeraldThanks Joe

Gerald Reed
22:22 22 Nov 23
Working with McConnell Auto Glass was smooth and easy. From emailing to receive a quote, calling to schedule an appointment and the actually appointment itself. Every step was effortless, their prices were great and the quote matched the final price. Dana, who provided the service, did an excellent job while also providing information on the replacement and what to look for or do if a chip or crack occurs again. Will definitely use them again and recommend to any and all who ask.

Kevin Brandt
00:37 21 Nov 23
Very fast and easy. Good technician also.

zack turner
15:36 20 Nov 23
Mason did an awesome job replacing the windshield on our Lexus! No wind noise at all. All associates are so very knowledgeable and super friendly! Highly recommend!

Peggy Royer
18:18 18 Nov 23
My windshield replacement was done faster than I expected. Mason did a fantastic job. Customer service was great all around. Thank you!

Susan Parker
18:36 17 Nov 23
Good customer service , Dana provided great service

Vincent Clark
19:48 16 Nov 23
Dana was great, I didn't even have to leave my meeting to get a fix!

Alex Brown
17:40 14 Nov 23
Dana was amazing and quick.

Doriska Cantave
15:10 14 Nov 23
Timely and well done. Super fast and came to my work while I was working. Dana did a great job!

Jarrett Corder
17:12 06 Nov 23
Great overall experience. Dana came to our house to replace the front windshield on our 3 series BMW. The work was quick and efficient, along with friendly customer service. I highly recommend McConnell Auto Glass for your auto glass service needs!

Dana Was super helpful with getting me back on the road as soon as possible. My wife called in beforehand and scheduled the appointment. Was even able to pay over the phone the day. Flexibility, reliability and great customer service overall on my Tacoma.

Erick Rodriguez
17:08 30 Oct 23
Secured a mobile appointment quickly and loved the convenience of having my replacement done at my home. The technician was knowledgeable, kind and efficient and the pricing was competitive. Quality work - would definitely choose McConnell Auto Glass again!

Paula Wharton
16:47 27 Oct 23
Very informative and great, fast service.

Heidi Colton
20:25 26 Oct 23
Dana was prompt and courteous. Awesome service!

I compared prices, they were the best, and they came to my home and repaired my windshield. They were fast and really a pleasure to work with. Amazing!

Dana M did a perfect job for us! We are so grateful for his professional service and kindness. Thanks so much.Tom and Karen

Karen Tierney
13:44 22 Oct 23
Dana was great and work was great.

Danny Congelli
18:22 19 Oct 23
Prompt, on-time (early) service! My tech Dana who is a "Rock" Star showed up early for the scheduled appointment and replaced my broken windshield in less than an hour! Would highly recommend McConnell Auto Glass for your chipped or broken windshields!!!

Scott Weiland
13:41 19 Oct 23
The technician was fast, knowledgeable and friendly! McConnell has the best price!!


Lynda Strable
14:44 17 Oct 23
Outstanding work by Dana.

Mohammed Lama
19:10 13 Oct 23
We HIGHLY recommend McConnell Auto Glass!When we were following a construction vehicle in our Toyota Highlander, we were hit by a huge rock that ruined our windshield. We needed to get it replaced fast, and were looking for the best price as we have a high deductible and this was out of pocket. McConnell Auto Glass had a very competitive price and was able to fix it the next day. They have a night key drop, making it easy to leave the car the night before.As promised, the windshield was fixed and calibrated right on time. The glass looked perfect, but the owner / tech noticed that there was some warping in the windshield from the manufacturer that was impossible to see clearly until after it was installed. I'd need to bring it back because they didn't have another windshield in stock. Honestly, I could barely see the warping.I've always believed that it's not problems or issues that define you, it's what you do next to fix it. The owners of McConnell stepped up, owned the issue, and were an absolute pleasure to work with. They let me leave with the windshield without charging me, trusting me to come back. A few days later, he repeated the 3 hour windshield install / calibration and everything was perfect. I've had repairs done by Safelite and others before, but my experience at McConnell Auto glass was by far the best service and experience. I will happily do business with them again- integrity and follow is hard to find.

Charles Driscoll
14:01 12 Oct 23
Great service! Quick job for them! Came to our house at a timely manner. Better price than some other quotes! Grateful!

They were very quick to respond to my insurance claim. I was quite impressed. Their friendliness, professionalism and knowledge was very much appreciated. Mason did an excellent job with the R&R of the windshield. It's comforting to know I have an excellent shop to depend on for any future occurrences. Thank you for your services!!

Vil Cherli
14:32 09 Oct 23
I had my windshield done today! My interaction with the installer was very professional my apologies for not knowing his name. This was my first time here an owner Joe was very knowledgeable they both were. I would recommend this company to my family and friends .. Jerri

Clean friendly and quick service! Would definitely go back to McConnell for future auto glass needs

Megan Corbally
20:14 05 Oct 23

Jimmy Smif
15:09 05 Oct 23
Highly recommend! The McConnells take care of their customers with respect and a caring nature. They are friendly and honest about the services. The waiting room had plenty of room for me to work while I was waiting and was clean! I actually enjoyed waiting and chatting with fellow customers and the staff. Hope I don't have to go back, but if I do, I'm coming here! Thanks to my insurance agent for the great referral!

Trina Zazarine Condit
21:44 04 Oct 23
Dana was my tech, he is top tier and did an amazing job on my Subaru Forester!

steven freeman
18:48 04 Oct 23
I am very pleased with their customer service from the beginning of the process all the way through. Desiree was very friendly and knowledgeable when I called to set up my appointment. Dana has many years of experience and he did a great job replacing my windshield. Chad was very personable and he did a great job of calibrating the windshield. In the future, I will recommend this company to all my friends and family.

Vanessia Willett
18:02 04 Oct 23
Dana was great: on time, professional and did a great job replacing my front windshield. I would do business again here for sure.

Faisal Alghamdi
17:30 04 Oct 23
Really excellent work by Dana on my 2020 Mazda MX-5.My insurance company defaulted me to a competitor - one who everybody has heard of and seen TV ads for. That competitor refused to order some trim pieces that Mazda recommends replacing "until we see if they break."McConnell, by contrast, knew about the trim issue and told me they'd do it without me even prompting them. The fact that McConnell is with it enough to know this and plan for it, is what caused me to pick them.

Karl Shultz
22:38 03 Oct 23
Very efficient work and competitive price. It is good to support a local business as well!

Dana did a great job! Quick service, and my windshield looks great!

Alyssa Hearl
15:49 27 Sep 23
Dana did a great job with the replacement.

Ashley Lancaster
14:04 27 Sep 23
Excellent service. On time. Great communication. Work by Dana was phenomenal. Neat, clean, precise. Even went above and beyond when I asked him about another car question. From start to finish I couldn't be happier with the work completed

Stephanie Artiaco
17:19 26 Sep 23
Friendly people who perform high quality service

Matt Imbrogno
10:44 22 Sep 23

Jose Manzanares
19:54 18 Sep 23
The whole process was amazing from the first phone call to the completion of the work. Dana is awesome and professional and very friendly I definitely recommend them!

Nick Sifers
14:23 18 Sep 23
Quick, professional. and quality OEM repair on Toyota with programming and NCQiuckpass.

Stephen "Steve" Hudak
12:05 18 Sep 23
Very quick and efficient repair, Dana did an amazing job on my windshield replacement and was very polite and gave me tips for aftercare, not to mention how the on-site repair comes at no additional cost. Customer service over the phone was also great, as i was able to get the location of the appointment changed the DAY OF my appointment quick and easily, just by a phone call. Highly recommend McConnell Auto Glass.

Ryan Costner
19:49 15 Sep 23
Dana did an excellent job. Highly recommend!

Jonathan Marchi
14:21 15 Sep 23
Chad is the man !!!!! On point , great customer service and got the job done at a great price !!! Will be using them again !

Brandon Brinkley
20:21 14 Sep 23
Dana came to my address, replaced my passenger window, and cleaned up the glass in my car in no time. Would definitely recommend. The whole process was very smooth and easy to do. Thanks!

Amiee Nwabuike
18:04 14 Sep 23
We had a windshield replaced for our Honda Civic. A mobile technician came to our house for the replacement. 5 Stars from the time I called until the time after installation. Courteous, timely, and knowledgeable. Great job! Will call again if we need repair or replacement.

Rick Russell
15:31 14 Sep 23
Dana was very professional - highly recommend

thisGuyCodes
15:14 14 Sep 23
Please contact us to schedule an appointment or get answer to any questions you have about your auto glass repair.
We can replace or repair your vehicle's windows and get you safely back on the road!
Similar Services We Offer: