Our experienced back glass replacement technicians are certified by the Auto Glass Academy.
Although windshields are typically the most commonly damaged windows on a vehicle, the other glass that surrounds the cabin can be impacted as well. The rear glass aids in visibility when you're backing up or looking behind your car, so even a small amount of damage to this window can make it difficult to see properly. You could end up with damage to the window if your lawnmower kicked up a rock during your weekly trimming session, or someone may have broken your back glass to get into the vehicle in an attempt to steal what was inside. No matter the cause, our team at McConnell Auto Glass can resolve this problem by performing back glass replacement.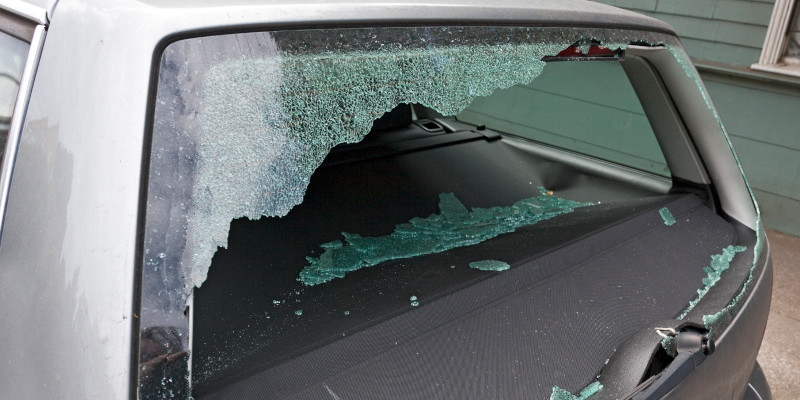 Driving with damaged back glass can not only impact your visibility, but it can also put you in a dangerous situation. Without a window to protect the car, anyone can gain access to the interior and steal items inside. You're also subject to the elements, so wind, rain, and hail can all create an uncomfortable situation that could cause damage to the inside of your car. Instead of dealing with your broken rear window, allow our technicians to perform a quick and efficient back glass replacement. We are even available for mobile service, so we'll come to you and replace the window at your home or workplace near Zebulon, North Carolina.
Our experienced back glass replacement technicians are certified by the Auto Glass Academy. When we replace the glass on a vehicle, we also stand behind our workmanship with an extensive warranty that covers the new window for the life of the car.
---
At McConnell Auto Glass, we offer back glass replacement in Raleigh, Garner, Clayton, Fuquay-Varina, Wake Forest, Knightdale, Benson, Dunn, Coats, Lillington, Angier, Cary, Holly Springs, Apex, Morrisville, Four Oaks, Smithfield, Durham, Willow Springs, Zebulon, Chapel Hill, Wendell, Sanford, Youngsville, and Rolesville, North Carolina.