Although it's less common than the front windshield, there are times when you may be in need of black glass repair. There are multiple ways your back glass can be damaged. The cause may be something easy to detect, such as a tree branch falling on your car or someone breaking into the car through the black glass with a rock or brick. Other times the reason may not be as clear. Internal defects, minor damage during installation, inadequate glass thickness, or thermal stresses can all cause tempered auto glass to spontaneously break.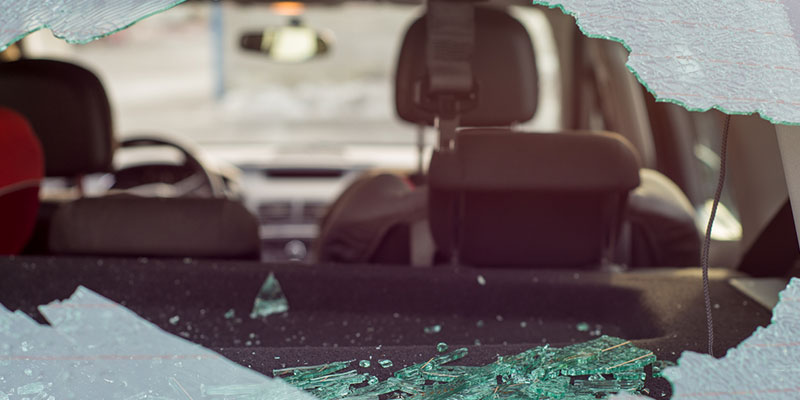 If you are in need of back lass repair here are a few simple steps to follow:
Call our team at McConnell Auto Glass to schedule a repair – Depending on your preference, you can come to us for your repair or our glass technicians can come to you with our mobile glass service. We understand the importance of getting your back glass repaired quickly, so we'll do our best to get to you either the same day or the next day.
Carefully clean the area – If it is necessary for you to drive before the repair, you'll want to clean the area. Wear protective gloves and put the glass in a bag or container that won't rip. Use a vacuum to collect the smaller pieces. Also clean the area around the window from dirt and dust.
Place up plastic covering – Use a high-density plastic bag and masking tape to cover the area. Make sure the tape is pulled tight. For best protection add one layer inside and a second layer outside.
Although this should help you, remember that this should be very temporary as it impairs your vision when driving. When you need back glass repair, call the experts at McConnell Auto Glass.