Count on us to handle your next sunroof replacement.
When your vehicle's sunroof no longer works, it can be tempting to just live with a broken one rather than go through the hassle of replacing it. However, having a functional sunroof can make driving a much more enjoyable experience, so finding the right company to handle your sunroof replacement is well worth the effort. Here at McConnell Auto Glass, we've been assisting customers throughout Apex, North Carolina with their auto glass needs since 2016, and we would be happy to take care of your vehicle the next time you need a sunroof replacement service.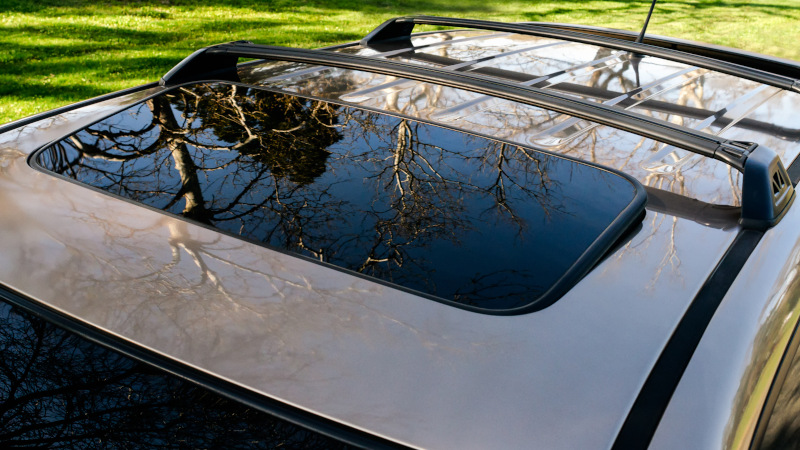 Sunroof replacement is a much more complex task than a simple repair, but our skilled technicians have all the tools and equipment needed to get you back on the road and enjoying your sunroof as soon as possible. We'll carefully assess the sunroof and determine if a replacement is necessary or if repairs are feasible. When an issue can be fixed, we'll opt for repairs over a replacement, and you can count on us to provide an honest assessment of the situation. If we determine that you need a sunroof replacement, we'll get right to work sourcing the correct model to ensure the new one is an exact fit for your vehicle.
Once we've ensured we have the right replacement sunroof for you, we'll carefully remove the old sunroof and perform any required prep work before installing the new one. It's important to only trust a skilled team like ours with a sunroof replacement because this kind of work requires extensive knowledge of the sunroof glass, track, and frame, as well as the electrical components required to make it operate correctly. In addition to fitting and aligning the glass within the frame, we'll make sure the motor and lights all work properly and that the controls are responsive. When the installation is complete, we'll do a final test of everything to ensure that it's fully operational and ready for you to use again.
Each technician on our team is fully licensed, insured, and has been trained and certified through the Auto Glass Academy, an accredited Auto Glass Safety Council training program. We believe that if our customers aren't fully satisfied with our work, we shouldn't be either, so we back all our labor and materials with a lifetime warranty. An additional benefit of working with us is that we're a preferred vendor for all major and most private insurance companies, so if you need to file a claim for your sunroof replacement, our team is happy to assist you with that and make the process as easy and hassle-free as possible.
We have plenty of experience performing sunroof replacements on vehicles of all makes and models, so you can trust us to get it right the first time. Contact our team today to learn more about our services or to schedule an appointment for a sunroof replacement. We look forward to serving you!
---
At McConnell Auto Glass, we offer sunroof replacement services in Raleigh, Garner, Clayton, Fuquay-Varina, Wake Forest, Knightdale, Benson, Dunn, Coats, Lillington, Angier, Cary, Holly Springs, Apex, Morrisville, Four Oaks, Smithfield, Durham, Willow Springs, Zebulon, Chapel Hill, Wendell, Sanford, Youngsville, Goldsboro, and Rolesville, North Carolina.