Let our experienced technicians handle your sunroof replacement.
A sunroof might make a car look sleeker and more fashionable, but sunroofs are also functional, just like the other car windows. A sunroof allows you to let the fresh air in to improve ventilation, and it can increase the amount of natural light that enters your vehicle when you need things to be a bit brighter inside. But just like other auto glass, your sunroof isn't indestructible. It may acquire minor damages over time or even be smashed in more serious circumstances. When the damages are severe enough that repairs can't salvage your sunroof, you'll need a sunroof replacement instead.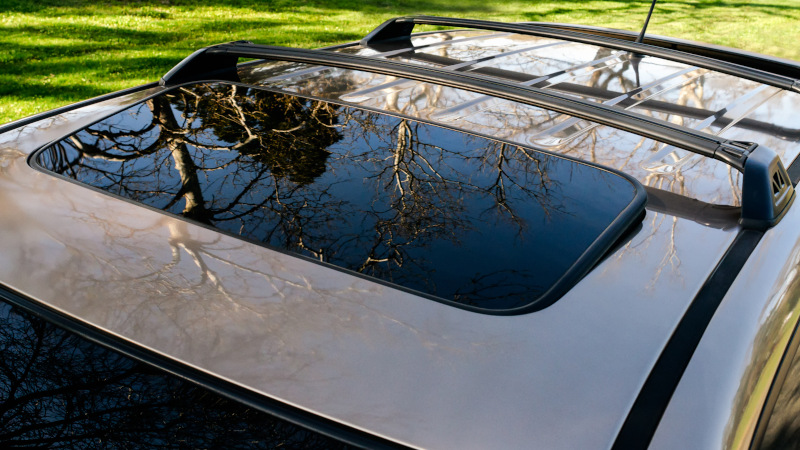 You don't want to turn to just anyone for sunroof replacement; you want to hire the best professionals for the job. If you're in Raleigh, North Carolina or the surrounding area, that's us at McConnell Auto Glass. You can trust our local, family-owned and -operated auto glass company to give you the rundown on the extent of your sunroof's damages and explain our process for replacing it. From there, we'll handle your sunroof replacement with the utmost attention to detail to ensure that it's both safe and functional once we've finished the job.
We have plenty of experience in sunroof replacement and auto glass services in general. Our technicians are all licensed, insured individuals who are also certified through Auto Glass Academy, which is a training course accredited by the Auto Glass Safety Council. Rest assured, our team knows what we are doing and will always work with precision and safety in mind as we replace your sunroof.
If your sunroof replacement is covered by your insurance, we can assist you with your claim. In fact, we will handle everything in a diligent manner, so you won't have to worry about the paperwork. As a preferred vendor for insurance companies, we are familiar with the claims process, and we accept all major carrier insurance rates/agreements.
Our expert craftsmanship sets us apart from our competitors, as does our commitment to your satisfaction. We're not satisfied with our work and service unless you are too. We hold ourselves to the highest standards when it comes to quality and professionalism. Plus, we offer a lifetime warranty with all of our services, including sunroof replacement, so you can put your trust in us.
We also pride ourselves on the convenience we provide for our customers. We know your time is valuable and that you may not want to use it to travel to us. Through our mobile services, we can replace your sunroof at your home or place of business in Raleigh at no extra charge.
If you would like to learn more, don't hesitate to get in touch with our experts. We can tell you about which issues may indicate that you need sunroof replacement, our process for replacing it, aftercare requirements, and more. We're here to answer your questions and ensure that you have the information you need to get your sunroof back in working condition. Contact us today to schedule a sunroof replacement for your car.
---
At McConnell Auto Glass, we offer sunroof replacement services in Raleigh, Garner, Clayton, Fuquay-Varina, Wake Forest, Knightdale, Benson, Dunn, Coats, Lillington, Angier, Cary, Holly Springs, Apex, Morrisville, Four Oaks, Smithfield, Durham, Willow Springs, Zebulon, Chapel Hill, Wendell, Sanford, Youngsville, Goldsboro, and Rolesville, North Carolina.