Something that sets us apart at McConnell Auto Glass is our ability to provide mobile auto glass repair.
Looking for auto glass repair service in Holly Springs, North Carolina? Look no further than McConnell Auto Glass, a local small business you can trust with your family's safety. We work closely with auto owners throughout the area to take care of rock chips, cracks, and other damage that occurs to your vehicle glass. When you contact us for service, we'll start by assessing your damaged glass and coming up with a plan. Our technicians have undergone extensive training and are certified through the Auto Glass Academy, a training course accredited by the Auto Glass Safety Council.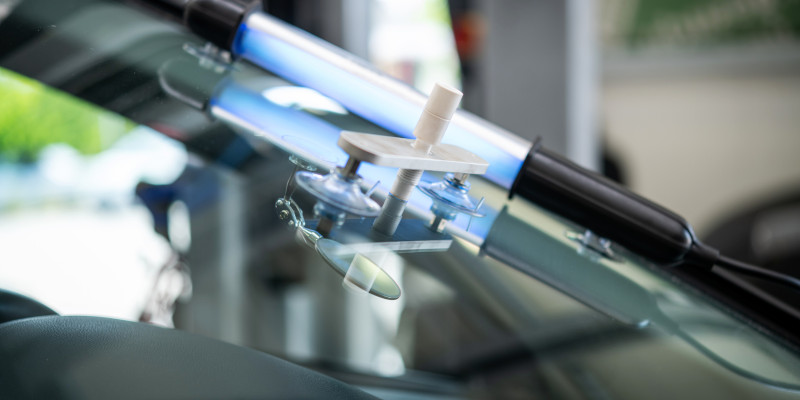 We'll answer any questions you might have about the auto glass repair process, as well as provide you with all your options for repair. If repair isn't a viable option, we can also perform auto glass replacement. This is typically the only option available when your back or side glass has sustained damage. Something that sets us apart at McConnell Auto Glass is our ability to provide mobile auto glass repair. We'll come to you to perform the service, allowing you to focus on other tasks while our technicians work on your vehicle.
Great place.
"On time. Got the job done quickly and neatly. From the minute I called and spoke with Desiree to arrange for an at-home repair to the finish of the job, I was treated well and made to feel that my job was important to them. Great place. Wouldn't hesitate to recommend to anyone."
★★★★★ Margaret C.
Please contact us to schedule an appointment or get answer to any questions you have about your auto glass repair.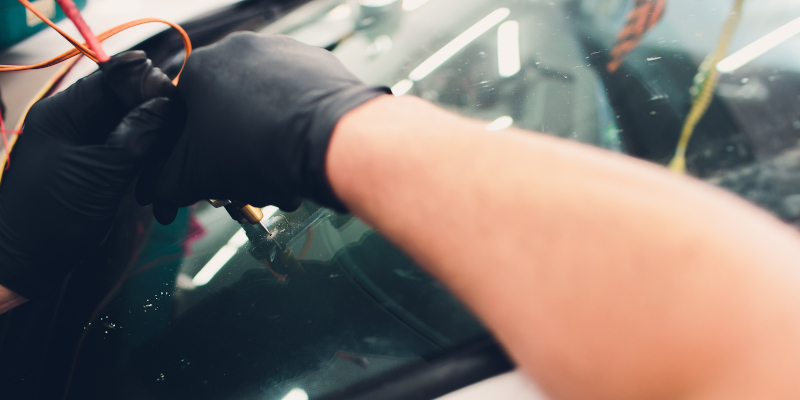 Auto Glass Repair
We can take care of all your auto glass repair needs!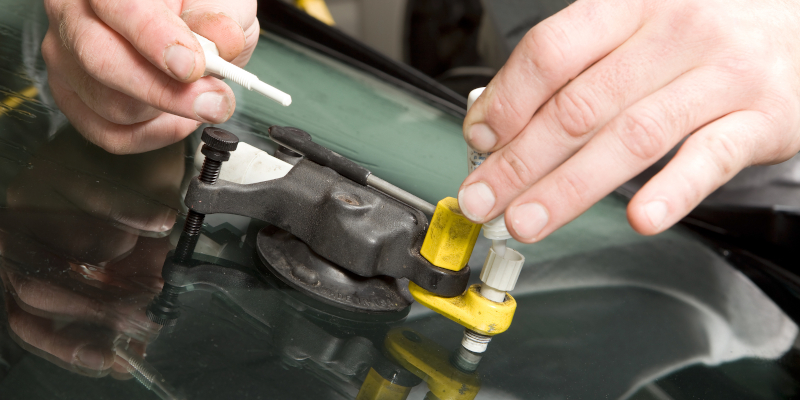 Auto Glass Replacement
We use quality replacement materials to restore your vehicle's glass.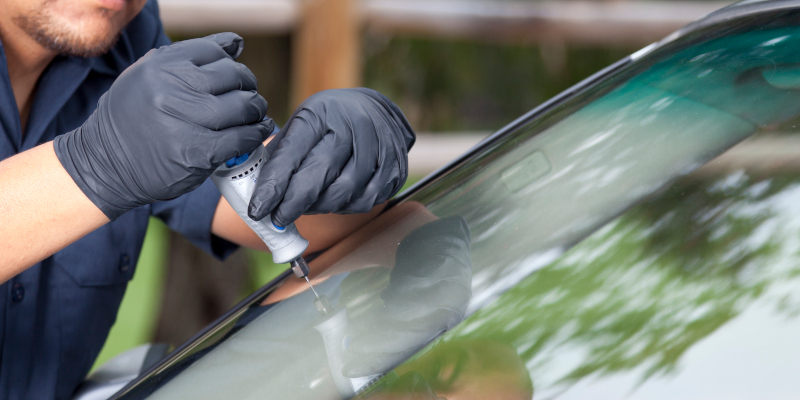 Mobile Auto Glass Services
We come to you to repair or replace your auto glass for your convenience and to save you time.
Please contact us to schedule an appointment or get answer to any questions you have about your auto glass repair.
Our auto glass repair services are comprehensive, allowing us to take care of all aspects of your vehicle's windows and windshield. When you find yourself in need of glass repair on your vehicle, whether due to a minor rock chip or more significant damage, trust our experienced and helpful technicians at McConnell Auto Glass.
---
At McConnell Auto Glass, we offer auto glass repair in Raleigh, Garner, Clayton, Fuquay-Varina, Wake Forest, Knightdale, Benson, Dunn, Coats, Lillington, Angier, Cary, Holly Springs, Apex, Morrisville, Four Oaks, Smithfield, Durham, Willow Springs, Zebulon, Chapel Hill, Wendell, Sanford, Youngsville, Goldsboro, and Rolesville, North Carolina.
Why Choose McConnell Auto Glass?
All of our technicians are insured, licensed, and certified through Auto Glass Academy, an Auto Glass Safety Council accredited training course. We are a small business you can trust with your family's safety. If you need auto glass replacement, don't hesitate to call us! We are here to happily discuss suitable options.
See what some of our satisfied clients are saying about our auto glass repair and other glass services.
Very efficient work and competitive price. It is good to support a local business as well!

Dana did a great job! Quick service, and my windshield looks great!

Alyssa Hearl
15:49 27 Sep 23
Dana did a great job with the replacement.

Ashley Lancaster
14:04 27 Sep 23
Excellent service. On time. Great communication. Work by Dana was phenomenal. Neat, clean, precise. Even went above and beyond when I asked him about another car question. From start to finish I couldn't be happier with the work completed

Stephanie Artiaco
17:19 26 Sep 23
Friendly people who perform high quality service

Matt Imbrogno
10:44 22 Sep 23

Jose Manzanares
19:54 18 Sep 23
The whole process was amazing from the first phone call to the completion of the work. Dana is awesome and professional and very friendly I definitely recommend them!

Nick Sifers
14:23 18 Sep 23
Quick, professional. and quality OEM repair on Toyota with programming and NCQiuckpass.

Stephen "Steve" Hudak
12:05 18 Sep 23
Very quick and efficient repair, Dana did an amazing job on my windshield replacement and was very polite and gave me tips for aftercare, not to mention how the on-site repair comes at no additional cost. Customer service over the phone was also great, as i was able to get the location of the appointment changed the DAY OF my appointment quick and easily, just by a phone call. Highly recommend McConnell Auto Glass.

Ryan Costner
19:49 15 Sep 23
Dana did an excellent job. Highly recommend!

Jonathan Marchi
14:21 15 Sep 23
Chad is the man !!!!! On point , great customer service and got the job done at a great price !!! Will be using them again !

Brandon Brinkley
20:21 14 Sep 23
Dana came to my address, replaced my passenger window, and cleaned up the glass in my car in no time. Would definitely recommend. The whole process was very smooth and easy to do. Thanks!

Amiee Nwabuike
18:04 14 Sep 23
We had a windshield replaced for our Honda Civic. A mobile technician came to our house for the replacement. 5 Stars from the time I called until the time after installation. Courteous, timely, and knowledgeable. Great job! Will call again if we need repair or replacement.

Rick Russell
15:31 14 Sep 23
Dana was very professional - highly recommend

thisGuyCodes
15:14 14 Sep 23
Dana was amazing very professional and nice! I love my new window!

When my windshield developed a spreading crack, I chose McConnell because of their ratings here and I was not disappointed. The appointment was scheduled quickly and painlessly. They came to me to do the replacement at no extra charge. Dana was quick, professional, and personable as well as doing a great job with the replacement. And the final cost was exactly what I was quoted.I hope I don't need their services often, but whenever I do, this is where I'm going, and will recommend them to anyone else I know who needs them.

Robin Zeratsky
15:53 07 Sep 23
Incredible, speedy customer service. Had a rock chip my windshield on I40. I called and Joe told me to come right in and they would fix me. In less than 20 minutes the crack was fixed perfectly. Can't recommend these guys enough!

Red Howard
14:44 07 Sep 23

Misty Ward
20:40 06 Sep 23
Dana M was great, easy, fast, and on time, company was easy to schedule with and good price, would use again 👍

Jeremy Spiegel
19:26 05 Sep 23
Honest, dependable and very responsive. I highly recommend!

Barry Jones
17:14 05 Sep 23
Excellent 5stars!!!!! My tech was awesome!!!

Jonathan Williams
15:17 04 Sep 23
A broken front or back glass shuts down any serious travel. McConnell will get to you quick and have you out and travelling in a day or two.

Everette Cloaninger
17:11 26 Aug 23
Super fast work and very friendly staff. Will use them on our vehicles.

Todd Blackburn
19:45 25 Aug 23
Exceptional work and customer service. Pricing was very reasonable. I highly recommend McConnell Auto Repair for your glass needs.

Kurt Woods
15:59 23 Aug 23
Had work done on my Ford Explorer a few weeks ago, was very happy with the service. It was easy to get help on the phone, and the technician Dana did a great job replacing the window.

Will Carpenter
02:40 14 Aug 23
If you've tried the rest. It's time to try the BEST! The only place I will take my vehicles. Satisfaction++++ all throughout the process—from the time I made my appointment, dropped off my truck and picked it up. Could not be more pleased.

Tony Iadanza
19:14 11 Aug 23
Desiree was amazing to work with! She is patient, kind, and a pleasure to work with.I am fully insured for rental cars, but my insurance company kept send me on a circular journey. I would be transferred to a company that just transferred me to them. Desiree stayed with me on the phone (conferenced in) every step of the way, even when we hit the 60 minute mark. In the end, I was instructed by the insurance company to just return the car to the rental agency (and not even get it fixed). So I didn't even get to use the McConnell Auto Glass company! Even though Desiree just spent ages with me and it didn't even result in a sale, she was so kind. Desiree could teach a master class in grace! I would 100% recommend the McConnell Auto Glass just based on my experience with Desiree. Thank you!

Patricia Plunkett
15:27 10 Aug 23
Wonderful service and excellent work from start to finish!! Everyone at McConnell lived up to each and every great google review, both the excellent customer service and the top notch work!I had my windshield replaced on my new, 2023 car 2 weeks ago. My first call was with Desiree, she was so thorough and informative; She got my glass ordered right away and my appt scheduled right away as well. She also handled all the back and forth with the ins company for the claim once I told them I was using McConnell. One quick call and things were moving along!Mason replaced my windshield and did a superb job; he even peeled my peach pass off the old glass and replaced in the exact same spot on the new glass. He completed the calibration quickly and efficiently; and was so calming and polite to deal with.While Mason did the work, I had a pleasant chat with the owner, and shared some of my poor past experiences with safelite which led me to McConnell. He assured me of all his shop tech's extensive experience and it absolutely showed throughout the whole experience.I waited about a week and half to give a review only because I'd had past experiences with other shops where issues surfaced a few days later; but no such experience here! I even took my husband's car back yesterday to have a chip filled in; Joe the owner, fit me in at a moments notice and filled the chip in no time! And, it's barely noticeable any longer!After 2 glass incidents in less than a week, I know it won't be the last time, and McConnell will be my first call going forward. Super pleased with the whole experience!

Amy Moore Brown
15:18 08 Aug 23
My friend referred me to them and I'm glad she did. Beyond being the most affordable quote I received, they're very easy to deal with, do great work, and provide great/friendly service. I love that they're a local family owned business. Highly recommend.

First time I've ever had to replace glass on my car (2016 Altima) and couldn't have had a better experience. Dana did a wonderful job doing the installation. Installation was quick and the finished product was great.

I had a great experience getting my window replaced today by Mason! After safelite delayed my appointment 5 times, I called McConnell Auto Glass - they were able to schedule me for an appointment the next day, and replaced my window in only 45 minutes. I will definitely come back here next time I need a window repair!

They did a really great job installing a new windshield on our 2013 BMW. The technician was very friendly and when he was done you couldn't even tell anything was disturbed other than having a new windshield in place.I highly recommend them.

Aaron Pressley
17:34 03 Aug 23
Our entire experience was immensely pleasurable! From asking questions, to making the appointment, to drop off, payment, and pickup. A group of lovely people doing good work!

Corie Phillips
22:06 02 Aug 23
I used this place for the first time today. I had McConnell reattach the rear view mirror to the windshield of my 2011 Lexus ES350 and was 100% satisfied with the entire experience. Daniella, who helped me schedule and appointment, demonstrated proficient knowledge of the work that needed to be done and provided me with an accurate upfront breakdown of the entire cost. The technicians are professional, yet down to earth. I also appreciated the waiting area. It was comfortable and provides free wifi.

Teresa Guglielmi
20:56 02 Aug 23
I had my glass repaired in JuneThey did amazing work and their price was reasonable. Two months later, received a chip repair. They completed the chip repair was free because of this review. Excellent customer service

DeAundre Dyer
19:01 02 Aug 23
Excellent and Wonderful experience from start to finish. I am extremely pleased with my windshield replacement. It was done very professionally and in a timely manner. All car sensors that were calibrated are working very well. I highly recommend McConnell Auto Glass.

Very professional and Dana M. was top notch. I would highly reccomend to anyone...especially if you have a track car etc....very happy

Randy Valone
18:01 31 Jul 23
I called on Wednesday and had my windshield replaced the very next day by Dana. It was a very good experience and I'd recommend McConnell Auto Glass for this service.

Deanna Cummings
10:22 28 Jul 23
Super fast and friendly service. Was in and out in 20 minutes for a chip repair.

Jessica Goldberg
14:29 21 Jul 23
Great experience from start to finish. From getting the quote, scheduling, and the install, it only took a few days, and the tech Dana did it quick and did a great job as well. Support local biz!

Dana was great! Came on time and did an excellent job replacing my glass! gave clear instructions at the end and answered all my questions.

Maria Fawzy
01:48 18 Jul 23
After a couple botched jobs from a different company on my '03 Tacoma's windshield, I brought it here. Dana did a great job installing a new windshield for me and cleaning up the mess that the previous technician left behind. You can tell this place cares about your vehicle and goes the extra mile to ensure everything looks good. If I need any services in the future I will be sure to give them a call!

Lily Lopez
13:15 17 Jul 23
Great place to change your windshield, all staff where excellent from Desiree to technician, Mason and Chad where awesome!

issa tanas
15:02 13 Jul 23
It's never fun when you have to have your windshield replaced, but McConnell Auto Glass has made the process as painless as possible for me not once, but twice in the past few weeks. (Thanks I-440) The second time being while I am in the stressful process of planning a cross country move. They've been fantastic to work with and I highly recommend them.

Fantastic and responsive!!! Great to work with!!! Have worked with them for multiple repairs and have been very satisfied!!! Dana was so great!!! Highly recommend!!

Martha Hipp
17:08 08 Jul 23
Excellent service all around. Worked with my insurance company to get my claim approved for gorilla glass windshield replacement on JL Rubicon. The service technician, Dana, was very professional and provided quality service. Dana arrived on time and got the new windshield on in less than an hour. Will absolutely use them again for any future cracks.

Xavier D. Lightfoot
14:55 07 Jul 23
Fantastic job on my windshield by Dana! They were quick, on time, and had the lowest rate in raleigh for out of pocket replacement. Highly recommend!

Charlotte Anastasi
17:12 03 Jul 23
Dana was great! Fast, professional, knowledgeable. He showed up on time, completed the job and was very specific about the do's and don'ts regarding the care of our new windshield. Thank you McConnell!

Nicole Kaghat
14:04 30 Jun 23

Wayne Oakley
11:47 30 Jun 23
Please contact us to schedule an appointment or get answer to any questions you have about your auto glass repair.
We can fix your vehicle's windows and get you safely back on the road!
Similar Services We Offer: