We can deliver on a speedy windshield replacement quote.
Do you need a new windshield? Even if a crack is far away from your field of vision, a windshield replacement might still be in your future. Windshield replacements are legally required in Raleigh, North Carolina (and throughout the state) when the crack is obstructing vision, is less than 3 inches from another crack or is larger than ¾ of an inch in size. Long, extensive or intersecting cracks render a vehicle legally unsafe and can prevent your vehicle from passing inspections. Here at McConnell Auto Glass, we want to help you get your windshield replaced at a fair price.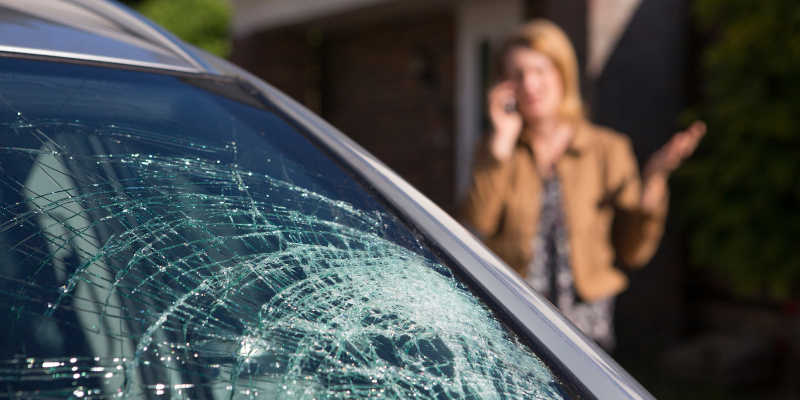 If you are looking for a windshield replacement quote for your windshield, we want to help. We offer many different options when it comes to windshields and are able to replace even complex windshields for all types of vehicles. With our ability to calibrate your windshield for cameras and other windshield sensors, we can ensure that all the safety features of your vehicle will be working properly with a new windshield. Included in our windshield replacement quote is a lifetime warranty on all our services.
When you call us for a windshield replacement quote, we can tell you with confidence that you will be getting a quality windshield at a fair price. We always deliver on the best in safe windshields and don't believe in cutting corners to cut costs. Instead, we do solid work to ensure your safety. We work with many different insurance companies and can take that into account when looking at a quote for your vehicle. If you have questions about our windshield replacement options, please give us a call today.
---
At McConnell Auto Glass, we offer windshield replacement quotes for customers from Raleigh, Garner, Clayton, Fuquay-Varina, Wake Forest, Knightdale, Benson, Dunn, Coats, Lillington, Angier, Cary, Holly Springs, Apex, Morrisville, Four Oaks, Smithfield, Durham, Willow Springs, Zebulon, Chapel Hill, Wendell, Sanford, Youngsville, and Rolesville, North Carolina.