When performing windshield replacement, we use high-quality products and processes.
When you're driving on the road, whether on your daily commute or taking the kids to sports practice, there are few things that cause as much frustration as when something hits the windshield of your car. Flying debris can cause a chip or crack, while a larger item like a baseball or golf ball can cause more significant damage. When this happens, you often lose visibility out the front of your vehicle, potentially impacting how safely you can drive.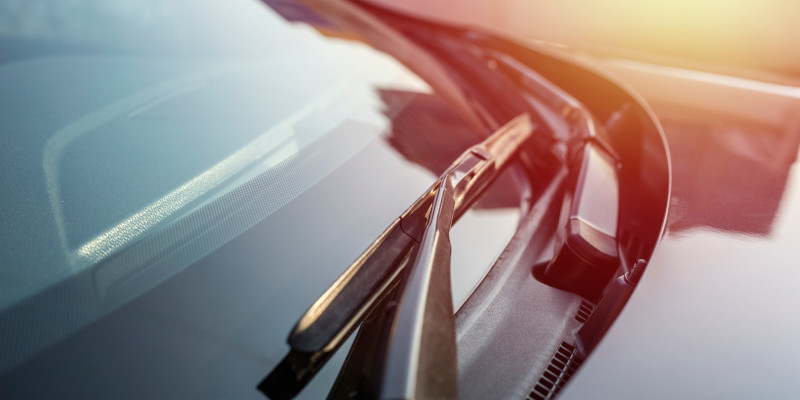 Instead of getting frustrated, contact us at McConnell Auto Glass. We're a full-service provider of auto glass services, which include windshield replacement. Our technicians are fully trained and certified, so you can feel confident when your vehicle is in our capable hands. When performing windshield replacement, we use high-quality products and processes. We also stand behind the work we perform with a lifetime warranty against air sounds, leaks, molding defects, and stress cracks.
Something that sets us apart from other providers of windshield replacement in the Apex, North Carolina area is our ability to provide mobile service. We can arrive at your home or workplace to take care of the process while you're handling other tasks, rather than having to sit in a repair shop and wait. When you have a busy schedule, the mobile service is certainly appealing. If you have a cracked, chipped, or otherwise damaged windshield, contact us at McConnell Auto Glass to schedule your glass service. We'll take good care of your vehicle while it's in our care.
Myths About Windshield Replacement
As an experienced professional handling windshield replacement in the Apex, North Carolina area at McConnell Auto Glass, we've heard our share of incorrect information when it comes to automotive glass services. We thought we would share a few of the myths that continue to circulate and what the truth of the matter really is.
Myth #1: If I have a chip in the windshield, I shouldn't drive my car!
It is nothing more than fearmongering to tell anyone that they should have their car towed rather than drive it if there is so much as a small chip or crack. Small amounts of damage like this do not weaken the windshield enough to pose a danger. Windshield glass is designed not to shatter or break, so unless your vision is severely obscured by the damage to your windshield, you do not need to have the car towed to get windshield replacement.
Myth #2: All window glass can be repaired without the need for replacement.
This is not true. While damage to a windshield can sometimes be repaired to avoid windshield replacement, that is not the case for side or back windows. Side windows only qualify for replacement and it is very rare to be able to repair a back window.
Myth #3: Your windshield replacement company can work with you to waive the deductible.
Sorry, but waiving deductibles in the state of North Carolina is illegal. If we were to do this for you, we could lose our ability to work with that insurance company anymore and that would leave you and others without a reliable auto glass company to handle future problems.
---
At McConnell Auto Glass, we offer windshield replacement in Raleigh, Garner, Clayton, Fuquay-Varina, Wake Forest, Knightdale, Benson, Dunn, Coats, Lillington, Angier, Cary, Holly Springs, Apex, Morrisville, Four Oaks, Smithfield, Durham, Willow Springs, Zebulon, Chapel Hill, Wendell, Sanford, Youngsville, and Rolesville, North Carolina.