When you have a broken car window, it isn't always possible for you to rush right in and have it repaired. Until you are able to get in to have your car window fixed, you will need some kind of temporary fix to protect the interior of your car in the interim. Here at McConnell Auto Glass, we see all sorts of solutions that people have tried to fix car windows, and we have to say we have seen some odd combinations over the years! If you need to fix your car window until you can have it repaired professionally, here are a few things to avoid: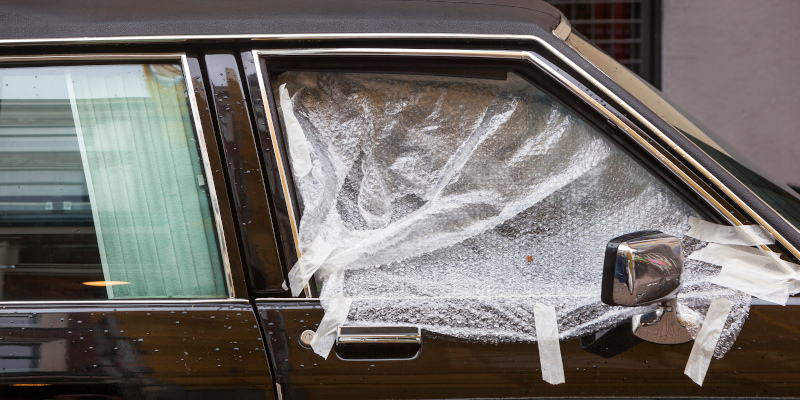 1.Using cardboard. Cardboard is easy to cut into specific shapes, easy to find, and cheap to procure. When you are going to fix a car window, even though cardboard is easily accessible, you'll want to choose other methods since it is also opaque, leading to a safety risk.
2.Adhesive and paint contact. Using a pattern of tape where you apply stripes both vertically and then horizontally is an effective way to cover your window, but can also cause quite a bit of paint damage when done incorrectly. You should never apply your tape directly to the exterior paint of your car. Unless, that is, you want your paint to peel off and ruin the overall paint job.
3.Using plastic sheeting. Yes, plastic sheeting is easy to find and inexpensive and also clear so you can see out that window, but it is also thin and incredibly weak. This leaves you vulnerable to anything that can puncture plastic sheeting.
To learn more about how to fix a car window, give us a call today at McConnell Auto Glass.