You may be wondering if recent damage to your windshield will require you to replace the glass. Just because you have a chip in your windshield does not automatically mean you need a replacement. Many times, windshield repair can be completed and is just as effective as a complete replacement. Here are 5 ways to determine if you need a windshield repair or replacement.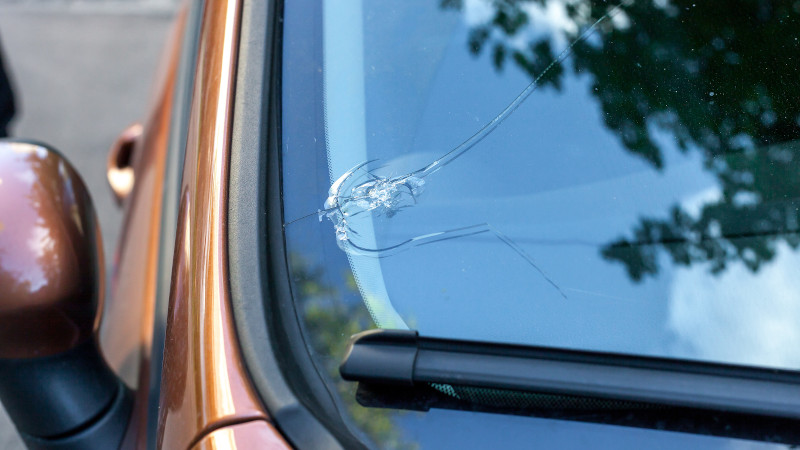 Timing of the Damage. A chip is easiest to repair when the damage is recent, and dirt and debris have not had a chance to compromise the area. If we can repair a small chip or crack early, we can prevent it from spreading and necessitating replacement.
The Location of the Chip or Crack.   We look at the area around the damage when we determine if it can be repaired. If a crack is less than 3 inches from another crack, it is legally required in North Carolina to replace your windshield. If it is farther away, we may be able to just repair it. Also, if damage occurs in the driver's line of view, your windshield will need to be replaced.
The Size of the Damage. We can repair quite large chips and cracks, but it may require an extensive amount of work. It may be more efficient to replace your windshield if the damage is too large. If your chip or crack is larger than ¾ of an inch, it will need to be replaced due to state regulations.
The Depth of the Chip or Crack. If your chip or crack does not reach the backside of the glass, we may be able to repair the damage for you. Unfortunately, if the damage extends through every layer of your windshield, a replacement will be needed.
Extra Features in Your Car. If your car has automated driving assistance or rain sensors, you may want to replace your windshield so that those features continue to work optimally. Unfortunately, sometimes a broken windshield can affect the efficacy of many added features in a car and repairing the damage will not address the needs of those systems. When your windshield is replaced, we can provide you with ADAS calibration to keep your safety systems working effectively.
If you need windshield repairs or a replacement, give us a call today at McConnell Auto Glass. Our experienced team can help you determine the best solution for your windshield. We are also a preferred vendor for insurance companies, so we can help you with coordinating an insurance claim if needed.