You don't always need a replacement — sometimes auto glass repair will do!
Your auto glass is an important safety component to your driving, so we take matters very seriously here at McConnell Auto Glass when we have customers who are in need of an auto glass repair! We want to make sure that our drivers and customers in the Cary, North Carolina area are out there with unobstructed views in their auto glass. If you need auto glass repair, we want to make sure that our experts are the ones helping you.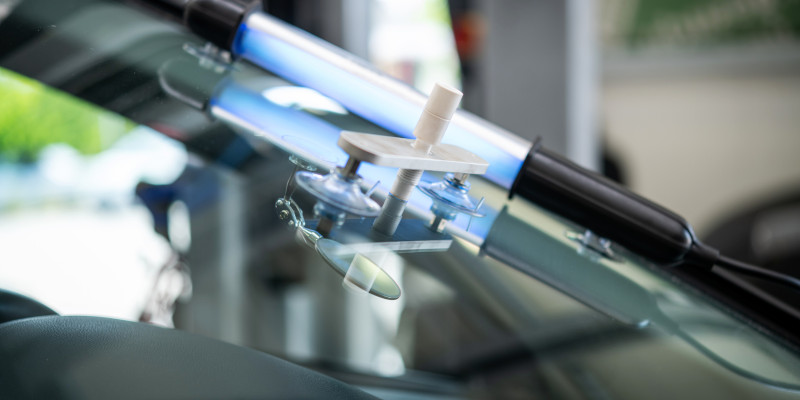 Auto glass repairs are more possible than you might realize. If your windshield sustains a small chip or dent, an auto glass repair can often be done to prevent it from growing larger. These small auto glass repairs are often far less expensive than the cost of a windshield replacement, and are often taken care of quickly as well. We here at McConnell Auto Glass use high-quality equipment and materials when it comes to our auto glass repairs, which allows us to leave our customers with a solid lifetime warranty on our work and materials!
If you are unable to make it to our shop for auto glass repair, we are able to come to you with our mobile glass services. Because we have a 2,500 square mile service area, we are able to take care of your auto glass repair whether you are a few streets away or a few towns away! This enables us to develop a relationship of trust with our customers that we work hard to maintain.
My experience was great.
"My experience was great. So happy to have gotten my services from a family business and not a chain. The owner is very nice and efficient, and he did an amazing job. I would definitely recommend McConnell Auto Glass to anybody. Job was quick and very cheap compared to literally everyone else I got quotes from. Thank you for working on my car!!"
★★★★★ Kendra.
Please contact us to schedule an appointment or get answer to any questions you have about your auto glass repair.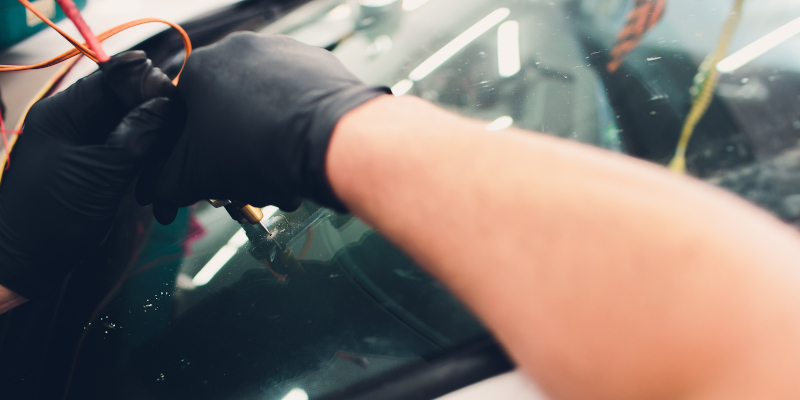 Auto Glass Repair
We can take care of all your auto glass repair needs!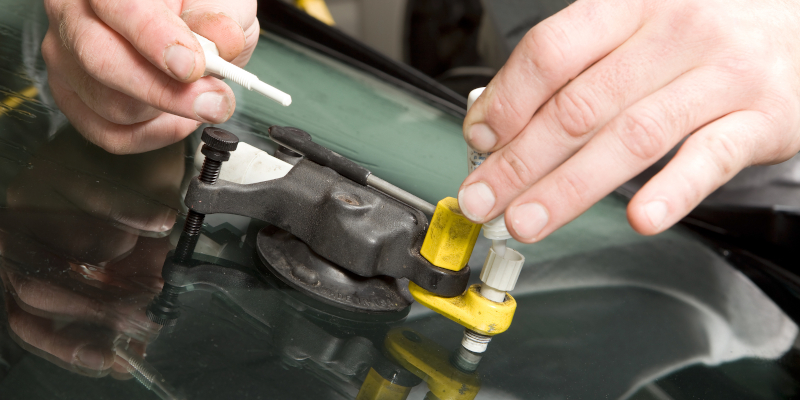 Auto Glass Replacement
We use quality replacement materials to restore your vehicle's glass.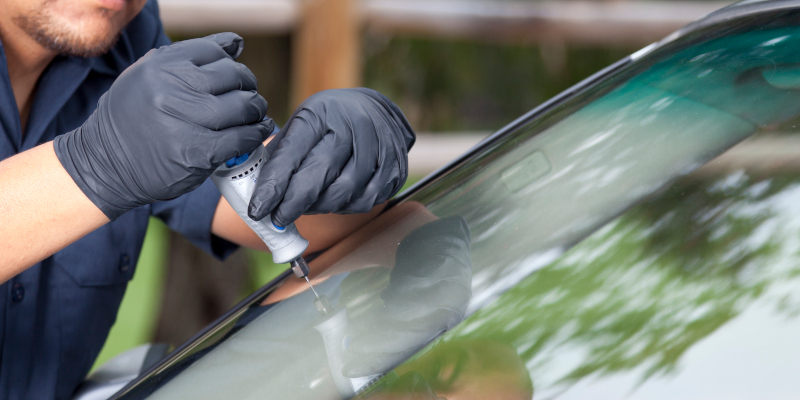 Mobile Auto Glass Services
We come to you to repair or replace your auto glass for your convenience and to save you time.
Please contact us to schedule an appointment or get answer to any questions you have about your auto glass repair.
To learn more about auto glass repair, please contact us here at McConnell Auto Glass today.
---
At McConnell Auto Glass, we offer auto glass repair in Raleigh, Garner, Clayton, Fuquay-Varina, Wake Forest, Knightdale, Benson, Dunn, Coats, Lillington, Angier, Cary, Holly Springs, Apex, Morrisville, Four Oaks, Smithfield, Durham, Willow Springs, Zebulon, Chapel Hill, Wendell, Sanford, Youngsville, Goldsboro, and Rolesville, North Carolina.
Why Choose McConnell Auto Glass?
All of our technicians are insured, licensed, and certified through Auto Glass Academy, an Auto Glass Safety Council accredited training course. We are a small business you can trust with your family's safety. If you need auto glass replacement, don't hesitate to call us! We are here to happily discuss suitable options.
See what some of our satisfied clients are saying about our auto glass services.
They did a fabulous job on my, looks like it never been cracked, very professional, thank you a lot.

Darrell Davis
00:01 30 May 23
Desiree is exceptionally thorough with explaining the process and would answer all your questions before the technicians start the service. They also guarantee their work, and the service price is fair and reasonable.

Bryan Kristoffer de la Silva
02:12 29 May 23
Got my windshield replaced this year twice at McConnell. Used their at home service the first time. They were right on time and finished the job in a 30 min! Great service and will use them again!

Bassem Hraki
18:25 27 May 23
Had them replace the windshield on my 2019 GTI and I couldn't be any happier with the result. They got the OEM glass I requested, an appointment in two days, and the work completed in an hour. Joe (hope I remembered that right!) was a pleasure to deal with.

Jonathan Gil
23:55 26 May 23
Joe and his team did a great job replacing my windshield. The lobby area is very clean and comfortable if you decide to wait during service. Will definitely will use them again!

Great shop. Talked to a half dozen repair places before settling in this place. Their customer service was responsive and very helpful. They helped me source OEM glass if I wanted. The work was also excellent. They clearly respect your vehicle because I didn't find a single smudge or fingerprint on the glass, which I was very impressed with. I wouldn't have cared if I did, but was noteworthy. ADAS recalibration went very smooth. All features worked perfectly after taking the car on the road.

David Kinnamon
20:31 25 May 23

David Noordeloos
14:35 25 May 23
Dana M. did a great job. He was patient and answered all my questions. I'd recommend McConnel Auto Glass to anyone.

Excelent service , very friendly attention and great staff . Highly recommend!!!

israel murguia
17:54 23 May 23
I needed a windshield replacement as soon as possible, and Dana had the replacement completed within 3 hours of my fist phone call! Highly recommended!

Shane Trent
12:30 23 May 23
A small crack spread across my entire windshield eventually. McConnell replaced my windshield while I worked out of the lobby with Wi-Fi. I made an appointment and the moment I came in, they worked on my car immediately.I shopped around different auto glass shops and McConnell was the cheapest in the area and I was able to secure an appointment rather quickly.

Super professional staff. Helped me through the process and answered all of my questions. If I ever need anything glass related done I will definitely come back!

James Friend
23:32 19 May 23
I showed up to an appointment to have my windshield repaired about 30 minutes earlier than I was scheduled to be there. Even though the shop was busy and full, I sat down for maybe 10 minutes total before the repair was completed.Chad fixed my window and now I don't have to worry about a costly replacement due to spreading cracks.The staff are friendly and I will definitely be coming back here for future repairs/replacements. Thanks McConnell's and a huge shout out to Chad. I appreciate you.

Christopher Wyatt
19:17 19 May 23
Great job. Clean work.dana,chad and mike did a great job

Dana did a great job .Happy to use his services again

Dheeraj Lakshman
21:02 18 May 23
Great service, they had the side window for my old pickup in stock, and they scheduled a next day install at my location. Dana made quick work of it and got it fixed for a better price than the competition.

If you're in need for auto glass repair or replacement and don't want to have to drop your car off at the shop, go with McConnell! After walking out of my house one Saturday to find my windshield with a long crack down the middle, I immediately started reaching out to different auto-glass repair shops. When I emailed McConnell Auto Glass for a quote, they responded the very next day even though they're closed on the weekend. I officially scheduled the appointment the following Tuesday and they had someone come to my house the very next morning to replace it! Chad was very swift and efficient and finished replacing my windshield in less than an hour, let us know about their warranty deal, and overall was incredibly professional. Highly recommend!!

Camryn Colella
16:44 18 May 23
Oh my... how much do I love them? For being helpful on the phone, working with my insurance company and calling while I was on the way there to let me know how to find their building, customer service unparalleled. (This was after another company left me high and dry earlier in the week). As for the installation, when Dana was finished I wouldn't have been able to tell the difference between my old windshield and the new one were it not for the fact I could now see out of it! While I hope to never have to use them again, their card is in my file should the need ever arise again.

Driving on I-40 near Raleigh when someone ran over a large piece of wood in front of me. It popped up and smashed a good portion of my windshield. I called around to several auto windshield replacement businesses, and went with McConnell Auto Glass based upon availability (how quickly they could do it) and reviews. They replaced the windshield for me quickly, at a good price, and with excellent quality. I would highly recommend them, and Dana in particular.

Michael Etgen
15:00 17 May 23
I had 3 bad experiences. Two at two different safelite locations and one at the "AutoGlassNow" location in Raleigh. McConnell's was my fourth time trying to get my broken window replaced. I spoke with who i'm assuming was the owner on the phone on Friday. I told him of the bad luck i've had and he said he would reach out to the manufacturer to see if he can get the window for me. He called back shortly after advising he will have the window by Monday and to come in first thing. The price he quoted me was drastically cheaper than both safelite and the dealership. When I arrived this morning (Monday) they took my car in and started working on it immediately. I was there for less than an hour and my window looks amazing! Thank you so much I will be recommending you to anyone who asks and I will be sure to contact you first in the future.

On time, came to my home, quality install. I was pleased with their work.

Ravonda Mormann
13:33 15 May 23
Great work Guys 👏 even on weekend.Thanks!

Dana and Nate fixed our windshield in a timely and professional manner. They arrived within the time frame they said they would. Dana explained the best way to care for the glass over the next week to ensure great results. We have used McConnell Auto glass twice now, and we highly recommend them. Joe and Desiree run a great family business.

I came in for a full windshield replacement on March 10th and I could not be more impressed with their service, quality, and professionalism. They explained what would be done, asked any necessary questions, and were extremely thorough! I highly recommend McConnell Auto Glass.

Stephanie H
19:28 11 May 23
They replaced my windshield for me and it was perfect job

Very good experience, will definitely will refer

Tony Dukes
16:55 10 May 23
Quality work! Chad did a great job.

David Cheung
12:58 08 May 23

Margaret Harkin
19:33 05 May 23
We've had McConnell replace a car windshield before and needed their service for another vehicle. Dana & Nate did a great job!

nola gupton
19:17 03 May 23
I got a large crack in my windshield, so I made an appointment here. Got an aftermarket windshield, and Dana made quick work of it: the car was in and out in under an hour! No leaks, clean install, even replaced my dashcam to exactly where it was before =) Awesome place!

Stepan Kalinin
20:59 01 May 23
Amazing service! Dana provided great service on my Ram 1500.

Shataun Slade
19:50 28 Apr 23
Dana great work got me in and out in less than a hour! Definitely come here to these guys and get a repair done!!

Kameron Nettles
17:26 28 Apr 23
Great service Dana the best!

Lemi Mccall
15:09 28 Apr 23
Shop personnel were very friendly and thorough. Talked through every step of procedure which I greatly appreciated. Windshield replacement was easy and was able to keep myself busy while I waited due to shop's Wifi.

After having a terrible experience with Satellite where my replacement windshield lasted less than two weeks and they refused to honor their warranty (avoid them at all cost, for your own sake), these fine folks were able to fit us in for a windshield replacement in a pinch right before the holidays and a long road trip. The glass not only withstood that trip but thousands of more miles since, and I have no worries it'll stay free of problems for a long time to come. Not to mention the friendliness and overall high attention to detail we experienced during the service was the best of any car related business I've used in years. You won't regret choosing them!

Meekael Hailu
18:49 22 Apr 23
Chad did a great job on my windshield replacement! Service was timely and handled smoothly. Definitely recommend!

Joe Budden's Beard
21:26 21 Apr 23
Dana and Nate were out to replace my windshield and the service was excellent. Really happy dealing with McConnell Auto Glass

Pravin Naidu
19:26 21 Apr 23
Scheduling and repair was quick, easy, and professional! Would absolutely go back for any glass repair needs I have.

Taylor Thorpe
15:34 21 Apr 23
I have to thank the team at McConnell auto glass for job donethat exceeded my exceptions. Desiree helped me navigate my insurance clam witch saved lots of time and headache, Chad and Dana did the new window install and pointed out a few areas that caused wind noise the last glass company did not fix correctly.They took extra time to fix all window issues and now my truck is so quiet it is like driving a new truck.I will come back for any auto glass needs in the future.TyMike

Michael Binkley
15:02 21 Apr 23
These guys are the BEST in town, took my 2018 Land Rover Discovery to them to get a full windshield replacement, they coached me through the whole process and Dana crushed the install! Highly recommend these guys. Many thanks to Joe, Dana and team! 💪🏼💪🏼

Andrew Turkington
03:01 21 Apr 23
Chad and Desiree were amazing!! Great customer service and quick repair. Staff went over through after after care.

Alex Santhuff
15:13 20 Apr 23
Dana and Nate did a great job replacing the front window on my Jeep. They came to my house and were very fast. The aftercare instructions were clear and through.

Jason Fuller
00:09 19 Apr 23
Very easy to work with. Scheduling was fast and simple. Nate and Dana came to my house on time, communicated their ETA and got my windshield installed promptly and professionally.

Renee Sarver
17:10 18 Apr 23
Just had my window replaced and Dayna and nick/Nate sorry drawing a blank! We're incredible. Super professional, helpful and did a great job!

Amanda Billingham
16:30 18 Apr 23

Alyse Rich
11:21 18 Apr 23
Great service with a smile!Fast and efficient professionalsChad and Dana will look after youS

Stephen Ellis
17:41 14 Apr 23
Dana was absolutely awesome! In and out so fast, gave a good warranty. Looks pretty AF. Good job Dana!

John Fleggas
15:45 13 Apr 23
Dana at McConnell auto glass replacement replaced my windshield in a very timely manner. He also took the time to explain the next steps I should take so I wouldn't damage the replacement windshield. I would recommend McConnell auto glass to anyone looking windshield repair or replacement

tisha walker
13:13 13 Apr 23
Please contact us to schedule an appointment or get answer to any questions you have about your auto glass repair.
We can make your vehicle's windows look like new again!
Similar Services We Offer: