Our technicians have the training and equipment needed to perform ADAS calibration.
Many of the latest models from a range of automotive manufacturers come with Advanced Driver Assistance Systems, known as ADAS, which help to protect those in the vehicle and other cars around them on the road. Common systems that fall under the ADAS umbrella include collision warning, automatic braking, lane departure warning and lane-keeping assist, adaptive cruise control, rear cross-traffic alert, blind spot monitoring, parking sensors, self-parking features, and adaptive headlights.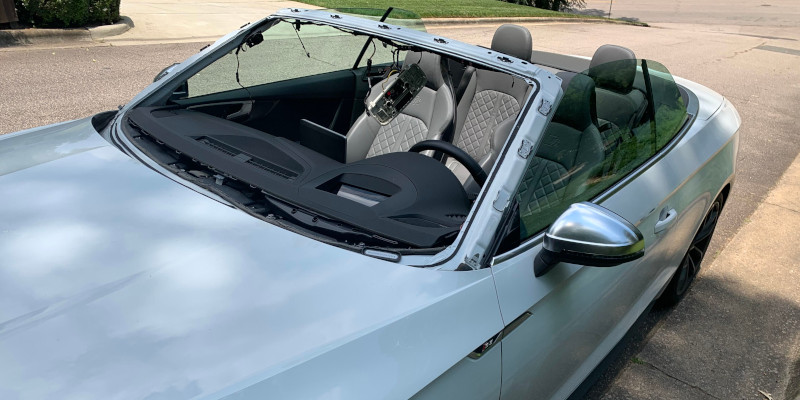 When a vehicle has these safety systems in place, they can help reduce the risk of a crash or lessen the impact if you do get into a collision with other vehicles. However, they also must be properly calibrated to work properly. If you have certain types of work done on your vehicle, such as a windshield repair or replacement service, it's important that the ADAS systems are calibrated to ensure that all sensors work properly. If even one sensor is out of alignment at all, it may send faulty or incorrect information to the system, causing those safety features to not work correctly or even shut down.
At McConnell Auto Glass, we offer a wide range of automotive glass services, including windshield repair and replacement. When we perform a glass service on a vehicle with these advanced safety systems, we'll make sure to take care of the ADAS calibration. Depending on the make and model of your car, we'll advise you about whether we will handle this service in our shop or on-site. We'll be able to tell when we look up your VIN number in our system.
Our technicians have the training and equipment needed to perform ADAS calibration, keeping you safer on the road. If you need a glass service and you're in the Wake Forest, North Carolina area, trust our team to handle the work. We are a preferred vendor for insurance companies.
---
At McConnell Auto Glass, we offer ADAS calibration in Raleigh, Garner, Clayton, Fuquay-Varina, Wake Forest, Knightdale, Benson, Dunn, Coats, Lillington, Angier, Cary, Holly Springs, Apex, Morrisville, Four Oaks, Smithfield, Durham, Willow Springs, Zebulon, Chapel Hill, Wendell, Sanford, Youngsville, and Rolesville, North Carolina.