Keep your vehicle safe and roadworthy with our quick, professional windshield repair services.
It can happen to anyone. One minute you are driving happily to your destination, and suddenly, a chip appears in your windshield due to a rock or other road debris flying into your windshield. Now you're searching for "windshield repair" and feeling stressed and frustrated. Don't worry. You've got us here at McConnell Auto Glass to take care of your windshield repair needs.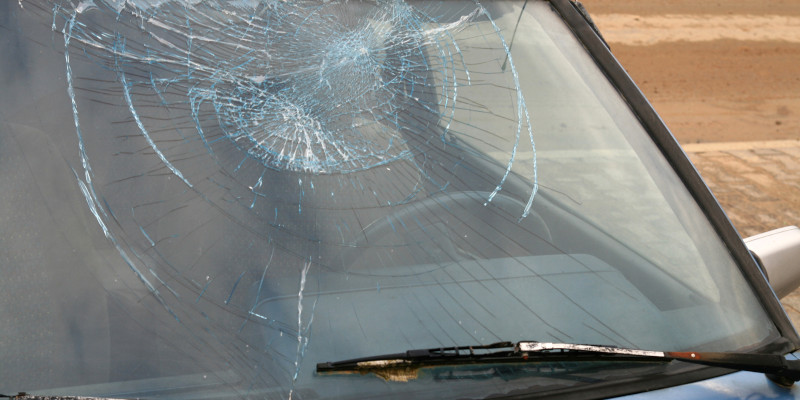 Here are some of the things we want you to know about windshield repair:
Usually, only windshields can be repaired. If the back glass or side glass of your car breaks, it will probably need replacement.
If you have a chip or crack in your windshield, it is highly unlikely that the windshield would cave in on you while driving. The windshield is specifically designed not to bust or shatter.
It is a very good idea to call for windshield repair quickly after you get a small chip. Chips can be repaired best soon after they occur, before they can be compromised by debris, dirt or water.
Not all chips or cracks can be repaired. It depends on the size, depth and location of the issue. If we do not feel like windshield repair is your best option, we will discuss our professional opinion with you and allow you to decide how to proceed.
If our technician recommends windshield repair and the repaired chip does not sustain the repair (cracking or chipping more later), we will credit the cost of the windshield repair towards your subsequent replacement cost.
If you need windshield repair in Wake Forest, North Carolina, we look forward to helping. Just give us a call today.
FAQs About Windshield Repair
At McConnell Auto Glass, we know it is normal to have questions when you realize you need windshield repair or replacement. We always take the time to address all your questions because we want you to feel safe and confident after your vehicle's glass issue has been resolved by our experienced, dedicated team. Here are a few questions you might have about windshield repair, but feel free to reach out if you have others:
Do you offer mobile windshield repair?
Our free mobile services are available in a 2,500-square-mile area including Wake, Durham, Johnston, and Harnett Counties.
How long does windshield repair take?
Most windshield repair situations take 20 minutes or less.
How soon can you take care of my windshield repair?
Same-day and next-day appointments are available at your convenience.
Will it be evident that the windshield was repaired?
The goal of windshield repair is to keep the chip or crack from spreading. It does not provide 100% cosmetic restoration. However, it will look better than before the repair was done. If the damage is in the field of view and you would not help but be distracted by it, the better course of action is a windshield replacement.
Why should I trust you to do my windshield repair?
Our technicians are insured, licensed, and certified. We always provide the personal detail and attention that you deserve. Your complete satisfaction is assured.
---
At McConnell Auto Glass, we offer windshield repair in Raleigh, Garner, Clayton, Fuquay-Varina, Wake Forest, Knightdale, Benson, Dunn, Coats, Lillington, Angier, Cary, Holly Springs, Apex, Morrisville, Four Oaks, Smithfield, Durham, Willow Springs, Zebulon, Chapel Hill, Wendell, Sanford, Youngsville, and Rolesville, North Carolina.
Similar Services We Offer: